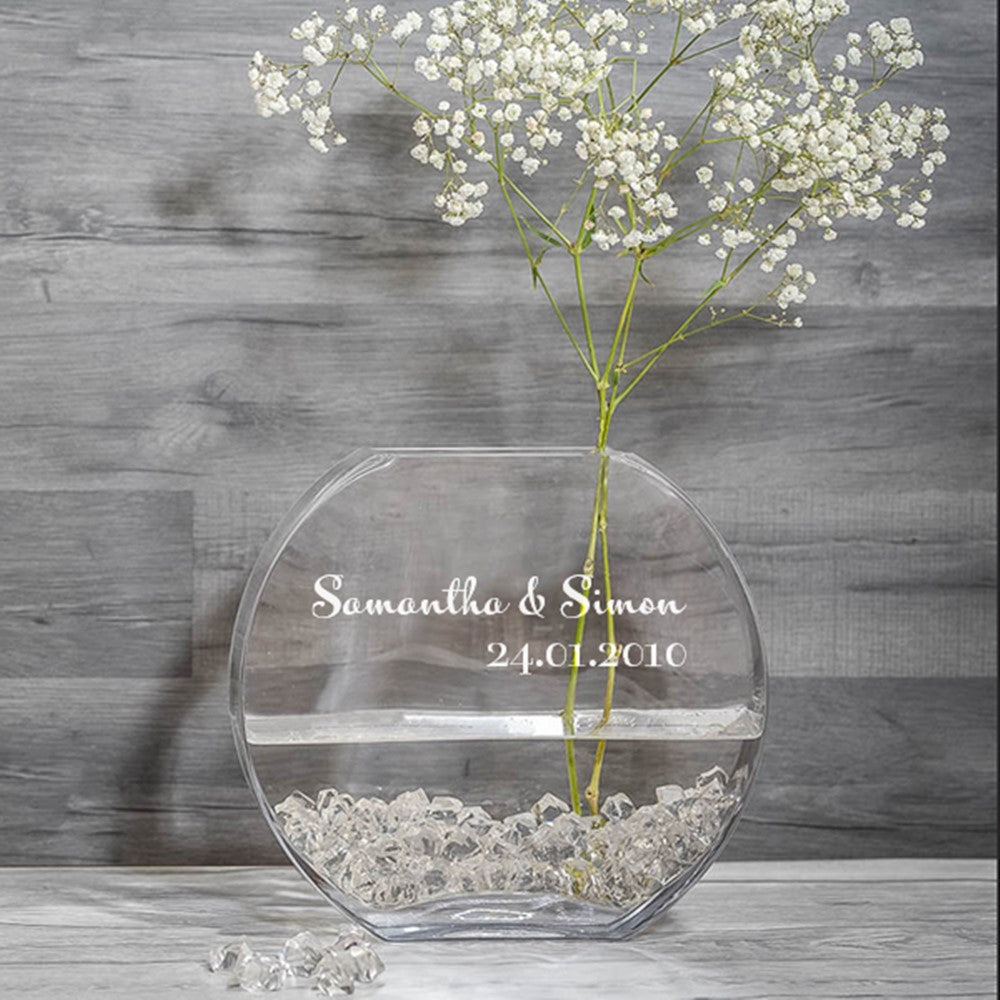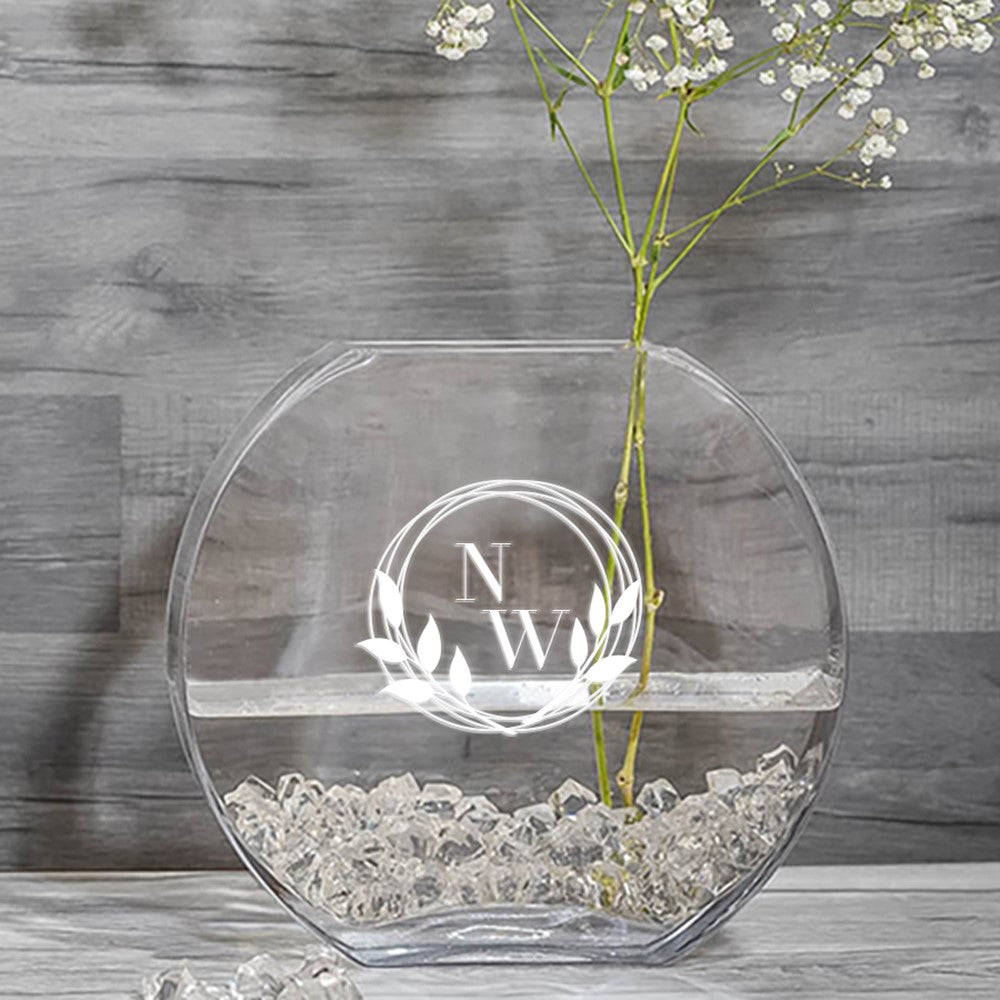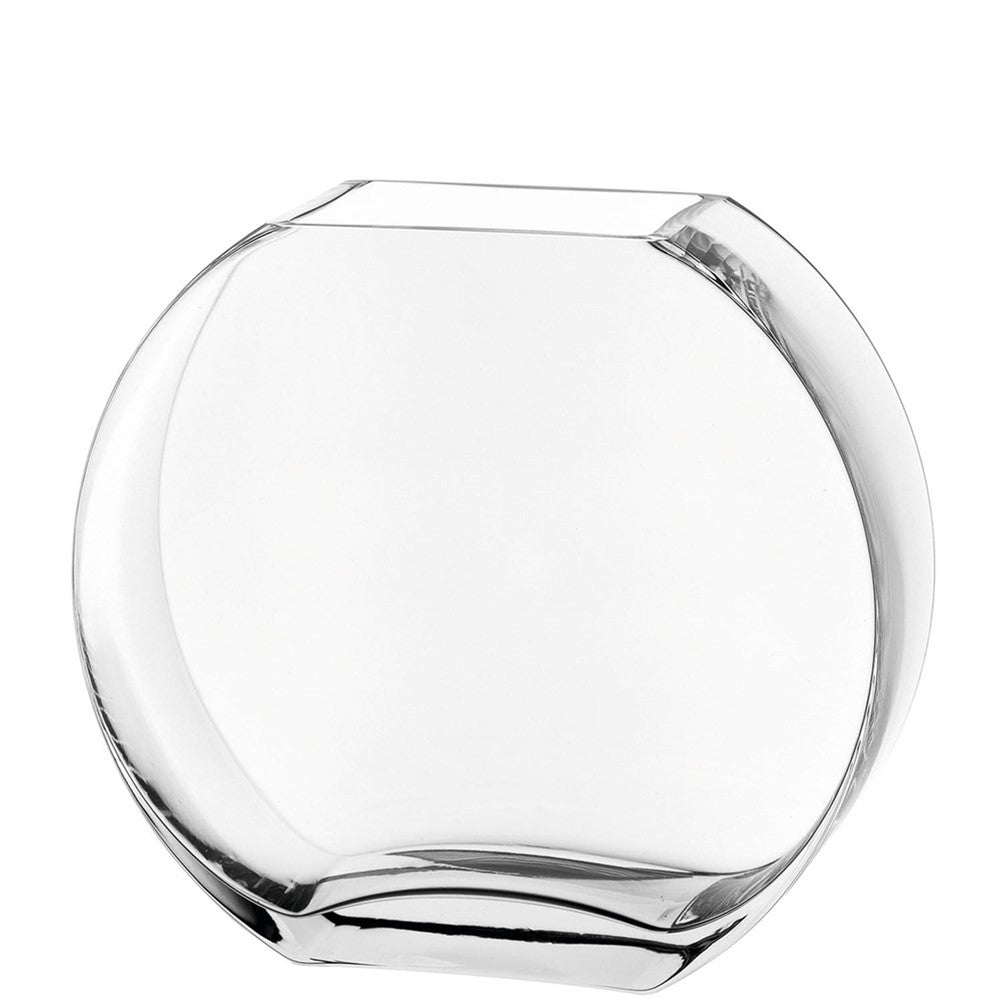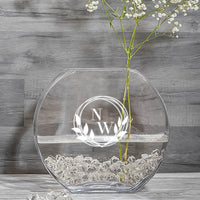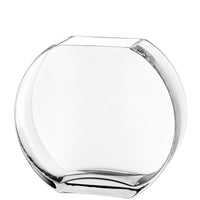 Personalised stylish Barnum disc shaped glass flower vase for wedding, birthday, housewarming. A stunning centrepiece for the home and memorable gift that will last for years.
Bring a touch of nature inside your house with a hint of modernity with this exquisite personalised vase. A statement vase is a beautiful addition to any home, and our Barnum Disc Shaped Vase with its contemporary styling that oozes elegance is an absolutely stunning interior piece both with flowers and without.
Its elegantly rounded shape is nicely contrasted with its flattened profile to make the vase a perfect fit for narrow windowsills or similar spaces that lack the depth for traditional vases. There's no need to limit your Barnum Disc Shaped Vase to fresh or artificial flowers, it will look equally impressive with coloured sand or pebbles too.
Our Barnum Disc Shaped personalised Vase will make a perfect wedding or anniversary present or add some flowers of your own as a beautiful housewarming gift.
PRHWHD003-C2
PRHWHD003-S12
SKGL008
Vases have always been one of the most versatile interior design accents out there. The very best vases are consistently functional but continue to provide aesthetic value even when your favourite flowers go out of season.

We believe that our Barnum Disc Shaped Vase is a piece of interior decoration on its own.

Materials: Glass
Dimensions: 23 x 25 x 8 cm
Care Instructions: This product is not dishwasher safe. Hand wipe only.