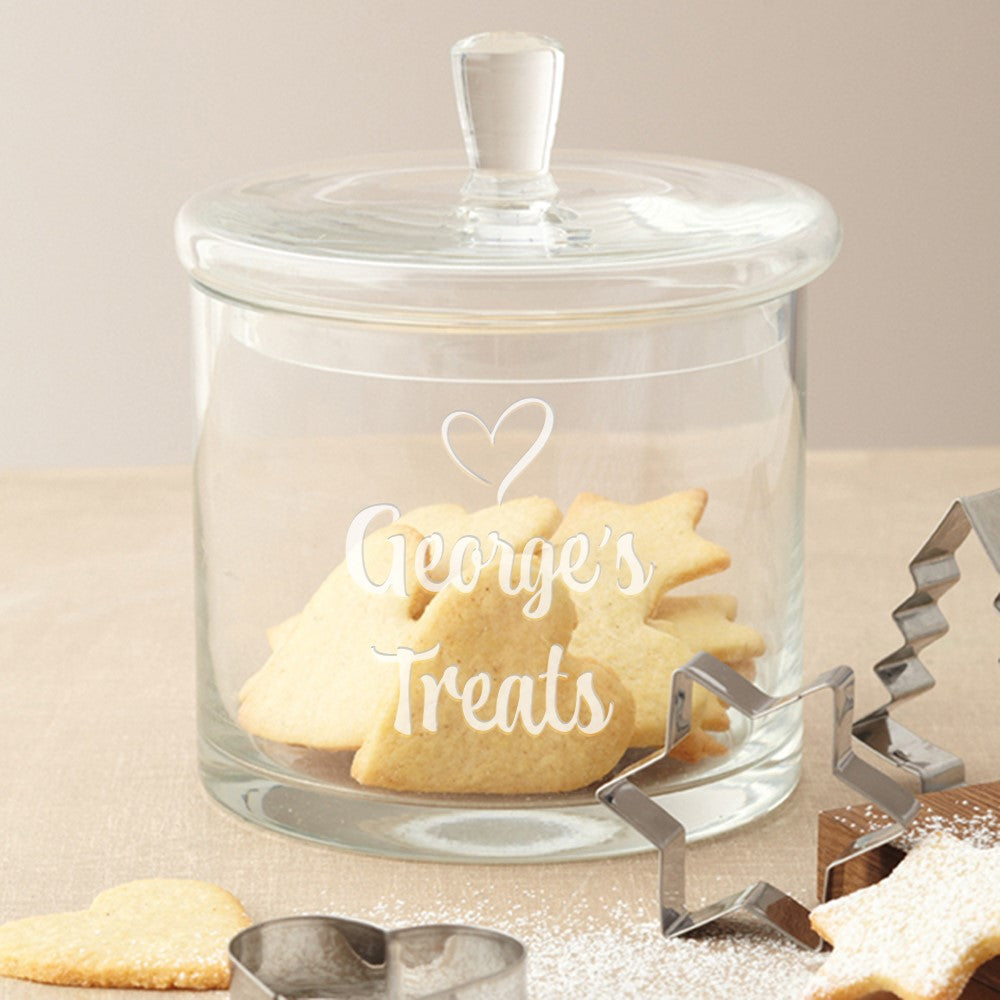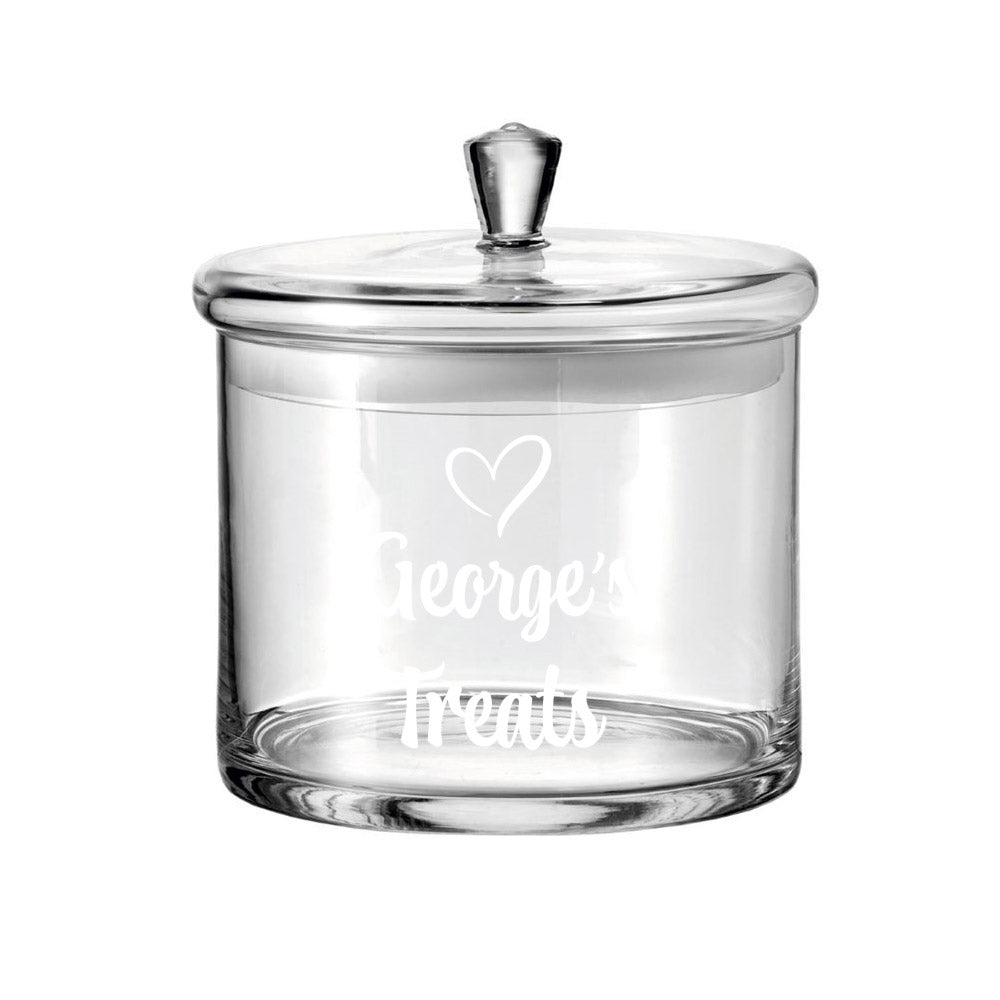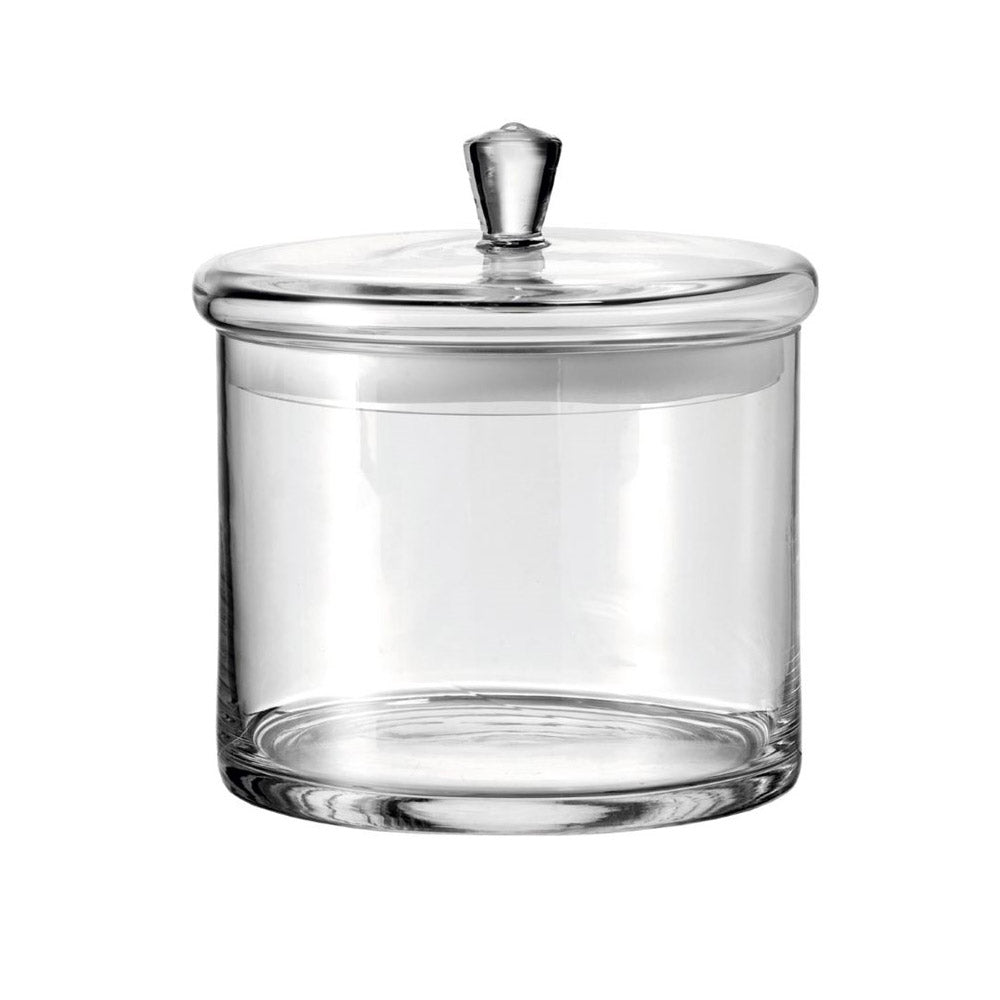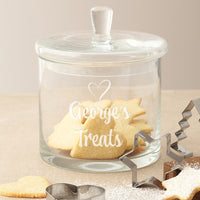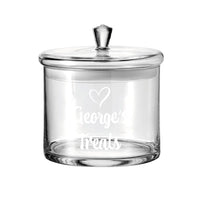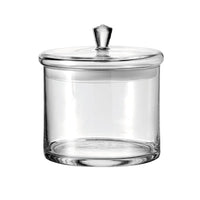 Stylish and practical Montana storage glass with lid. Perfect wedding, housewarming, birthday, home gift engraved for a personal touch.
The Montana personalised Jar will make a wonderful addition to any home.  This timeless piece makes an attractive storage jar for the kitchen, which would look great filled with sweet treats.
The jar lid comes with a rubber seal to ensure the contents stay fully fresh.
*Pet treats & Family jar designs also available.
PRHWHD014
SKGL011
Materials: Glass
Dimensions: D 18 x H 20 cm
Care Instructions: This product is not dishwasher safe. Hand wipe only.