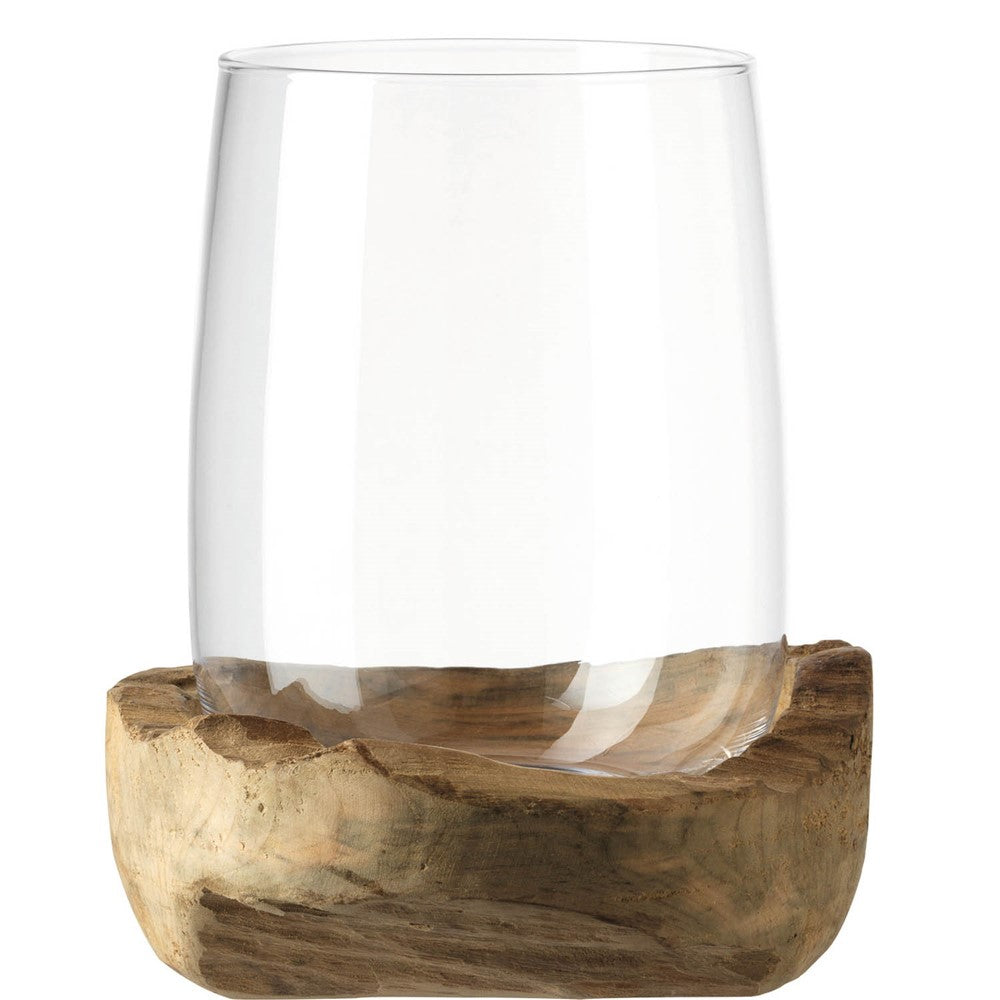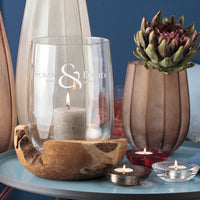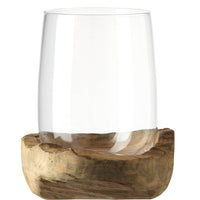 Stylish & versatile personalised hurricane lantern with teak base. Enjoy with candles for a subtle patio or table lighting.  Personalise with names for a unique gift.
Candlelit patios make for the perfect summer evening setting and candlelight casts a lovely warm gentle glow. Our Jati Teak and Glass Hurricane Lantern is an attractive and practical light source for any indoor or outdoor gathering.
The unique personalised glass lantern works beautifully as a decorative table centrepiece for your home décor, party or event. Or it makes an equally bold statement in a bathroom, creating a relaxing and welcoming ambience. Made from high quality handmade clear glass, the Jati Teak and Glass Hurricane lamp can be filled with your most beautiful blooms or light a pillar candle for a relaxed and romantic atmosphere.
The combination of wood and glass brings a touch of nature into your home and provides atmospheric lighting for all seasons of the year. It is equally impressive as a standalone feature or in a combination with other items.
PRHWHD006-S4
We love a show-stopping centrepiece, and our Jati Teak and Glass Hurricane Lantern is a cut above. The teak base is produced from reclaimed wood from the forest floor and no trees are felled during production.

Material: Glass & Wood
Dimensions: 27 x 27 x 23 cm