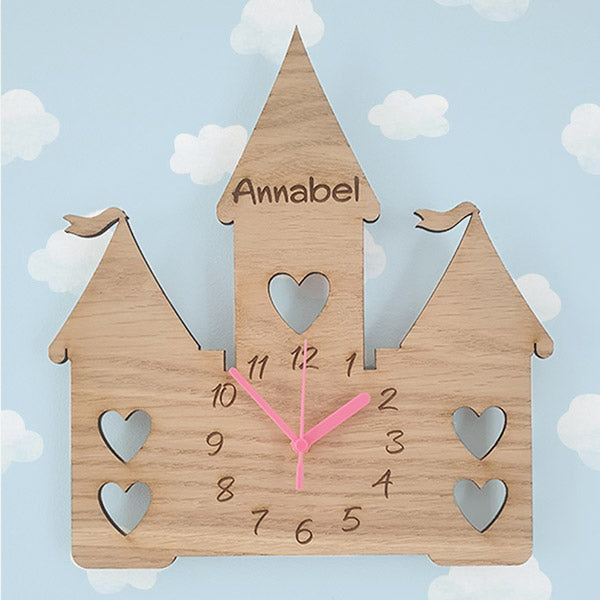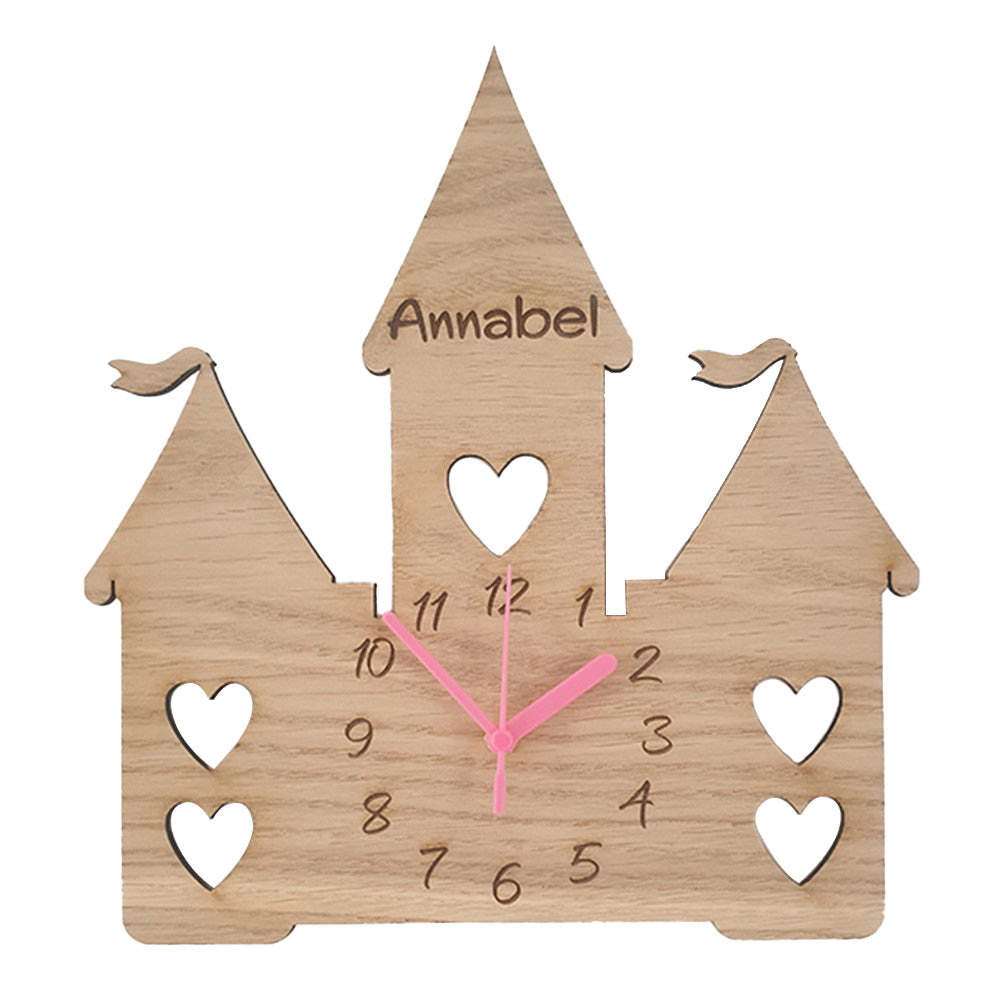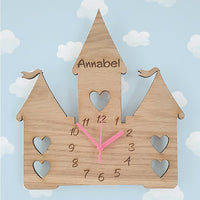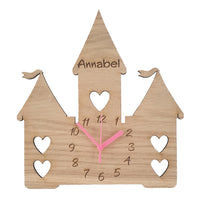 Perfect gift for a new baby, christening, birthday, new nursery. A wooden children's fairy castle clock which is engraved with a child's name for that special touch! Whether you're teaching them to tell the time or just putting the finishing touches to the nursery, our children's fairy castle clock is perfect for showing your little ones the difference between the big hand and the little hand!
Wooden clocks are environmentally friendly in a world of plastic, making them the most sustainable choice.

Add a little originality to any nursery, playroom or bedroom walls.

The children's fairy castle clock makes an ideal gift for new parents or just a special treat from Grandma and Granddad for birthdays or Christmas.
SKCL001
PRLOTT002
SKCL001
PRLOTT003
SKCL001
PRLOTT004
SKCL001
PRLOTT005
SKCL001
PRLOTT006
<h3>Product Information</h3>
<p>Handcrafted from oak veneered MDF, this quirky and adorable children's clock is not just charming but practical and hard-wearing too.
<br><br>
Dimensions: L 27cm x H 29cm
Materials: 4mm Oak Veneered MDF
Requires one AA battery (not included)</p>