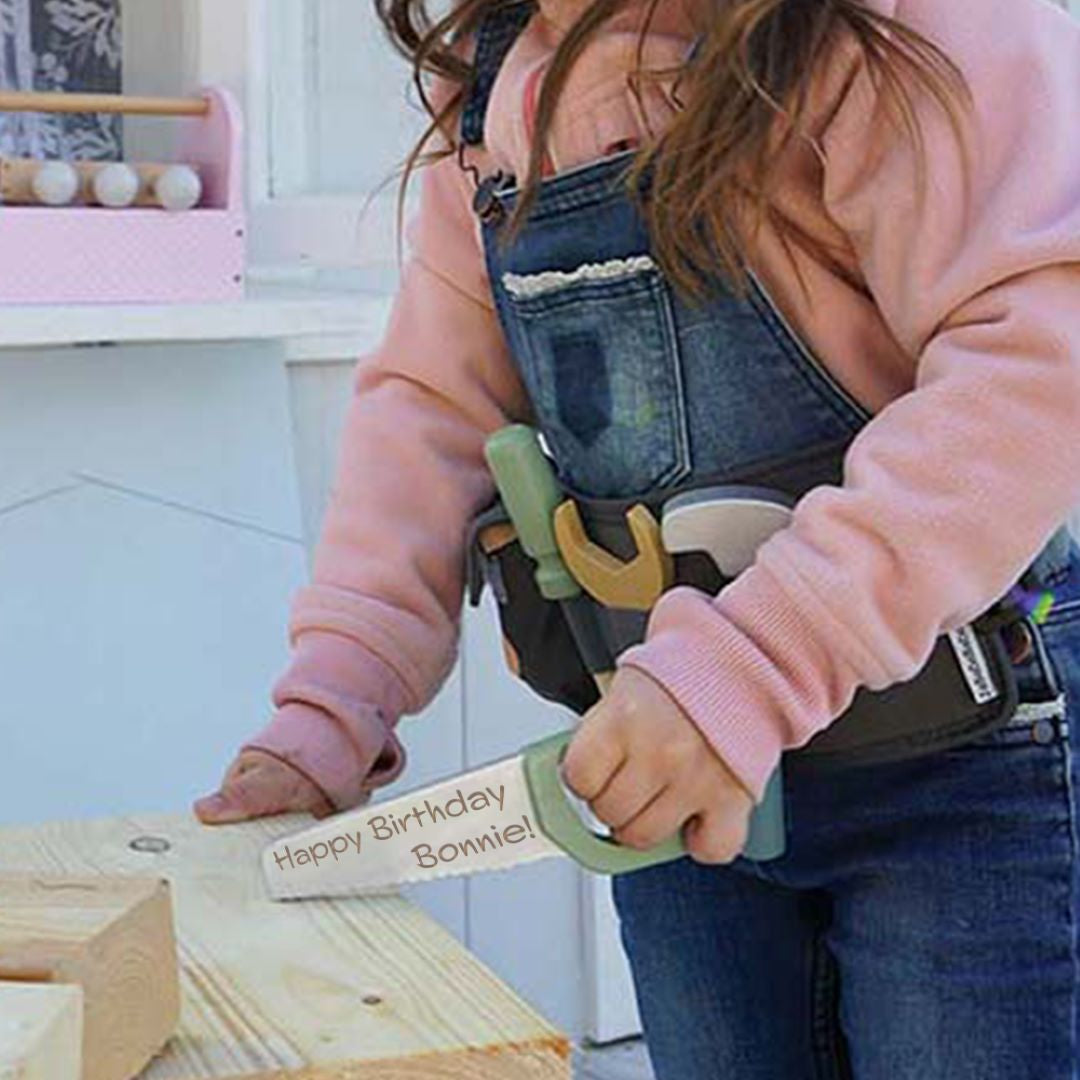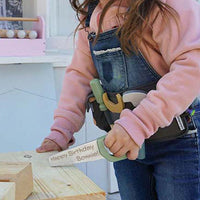 Children's Pretend Play Tool Belt Set
A child's first tool belt is always extra exciting to get. With solid tools and a real belt, they'll feel like a real carpenter. This contemporary toy will deliver hours of pretend play.

With this practical tool belt you have everything you need to be able to build exactly what you want.
1 adjustable belt in real fabric with buckle in plastic-1 pocket, 4 holders for the tools,1 saw, 1 hammer, 1 wrench, 1 screwdriver, 2 bolts, 2 screws, 1 screw plate.
PRLOJAW7185
SKJAW7185
Made from sustainable wood and painted in non toxic colours.

Product Dimensions: 19 x 7 x 28 cm

CE Marked. Suitable for 3 years +