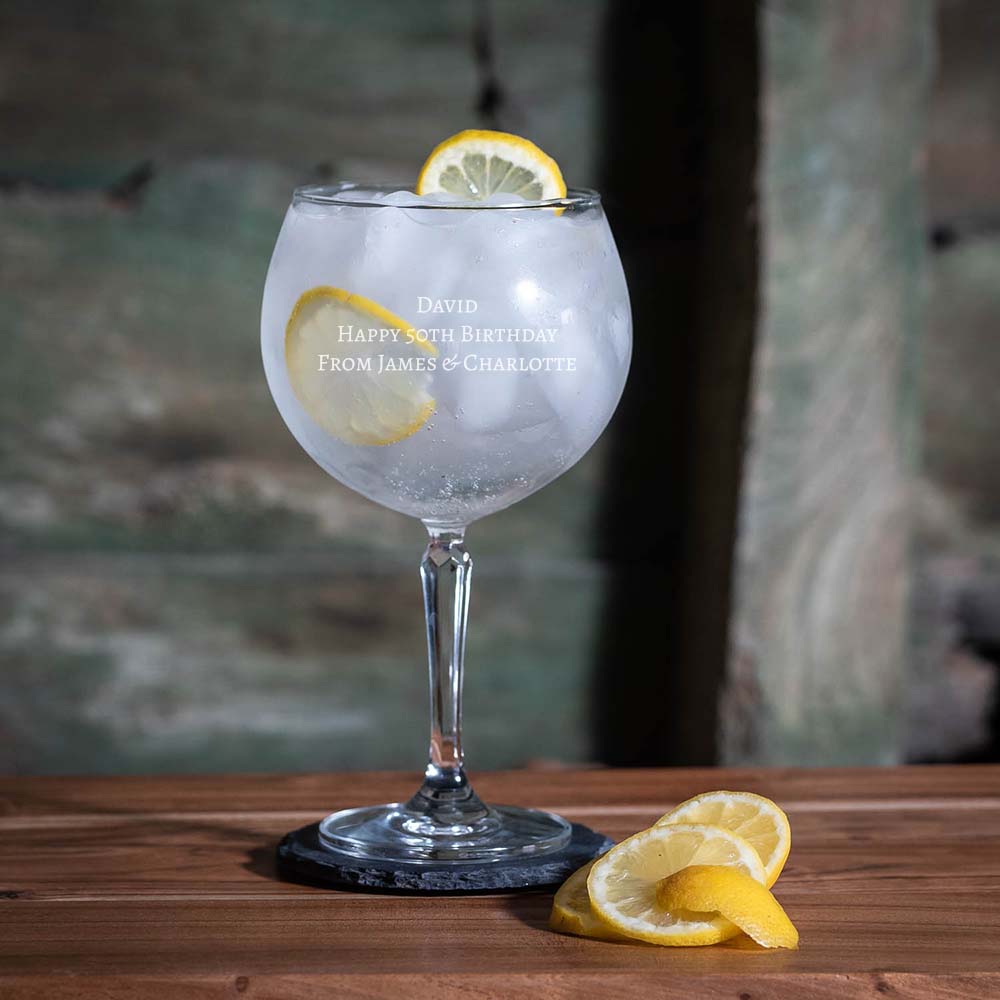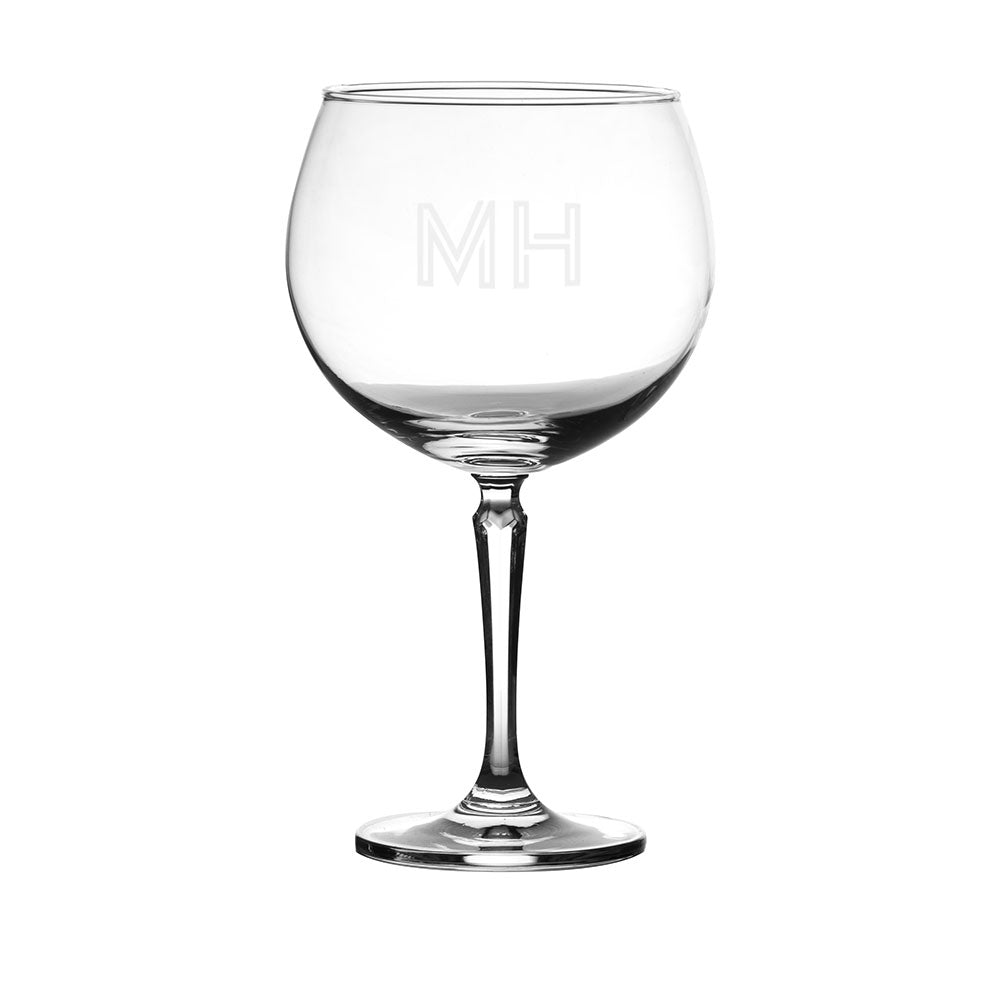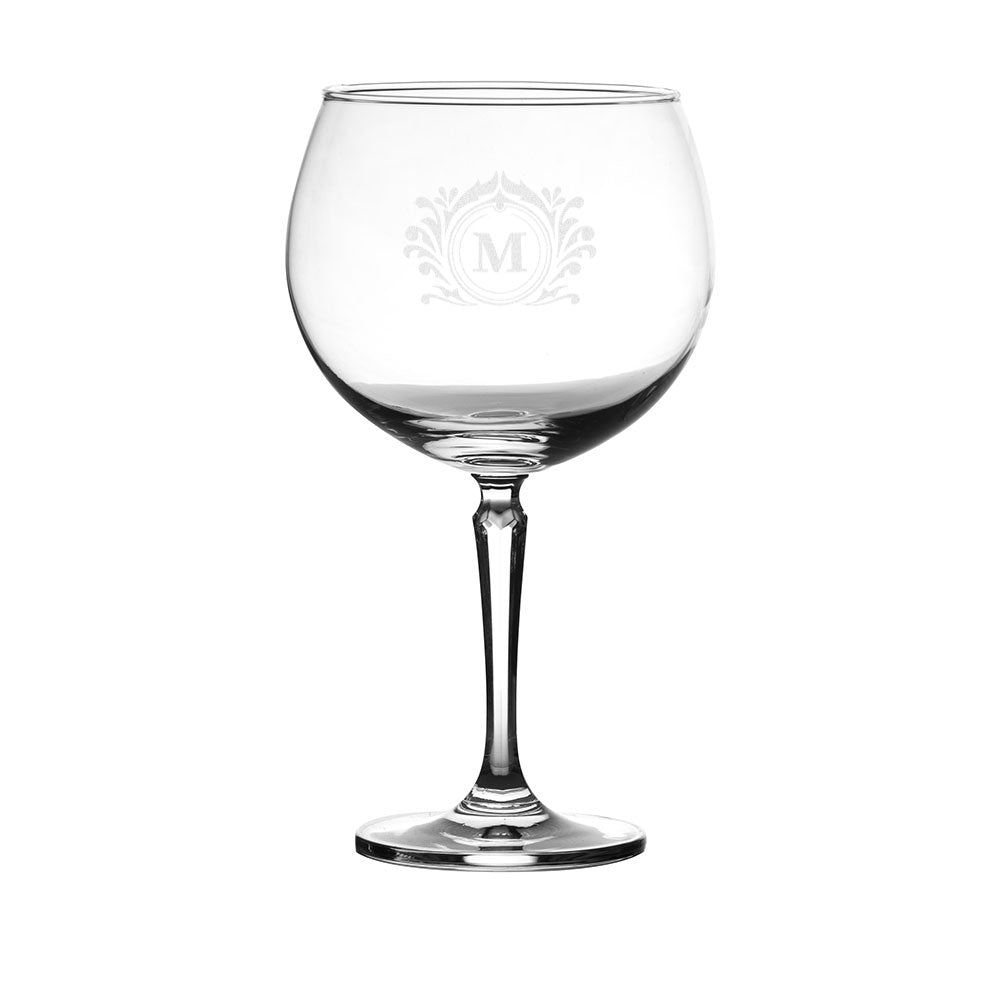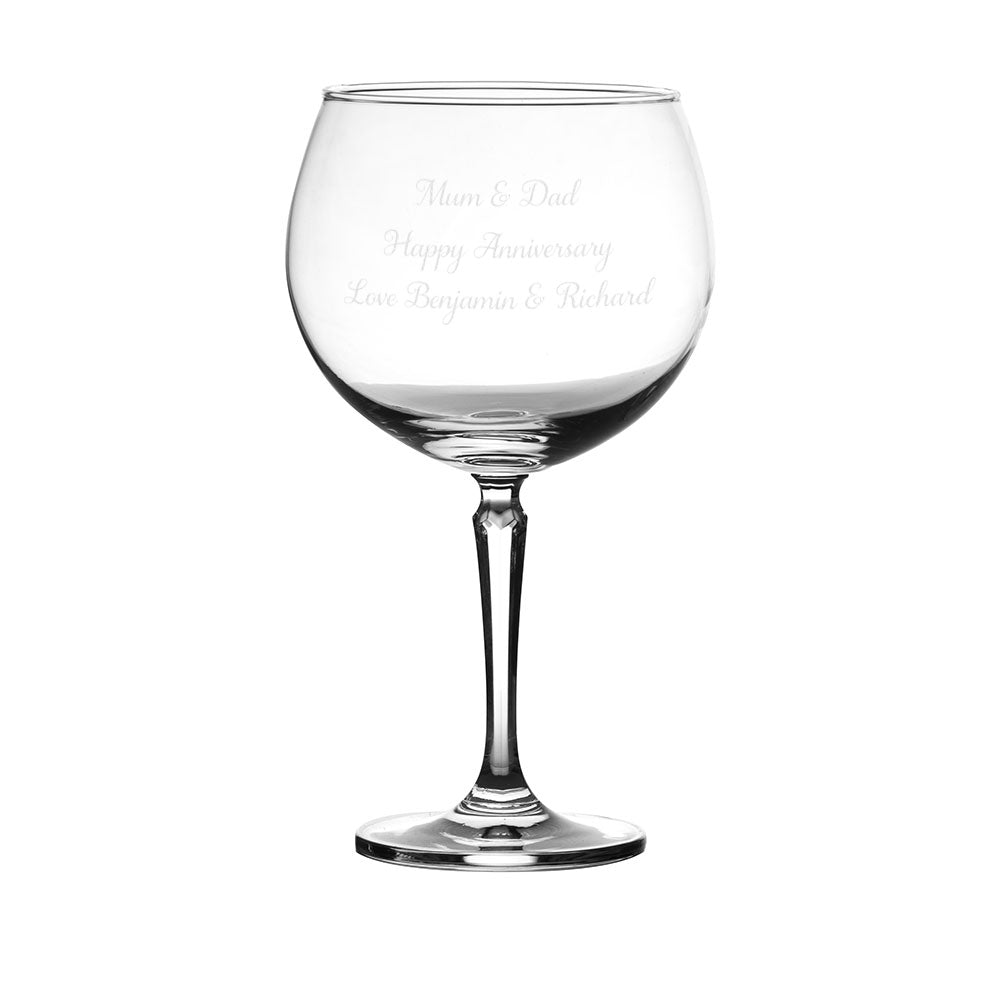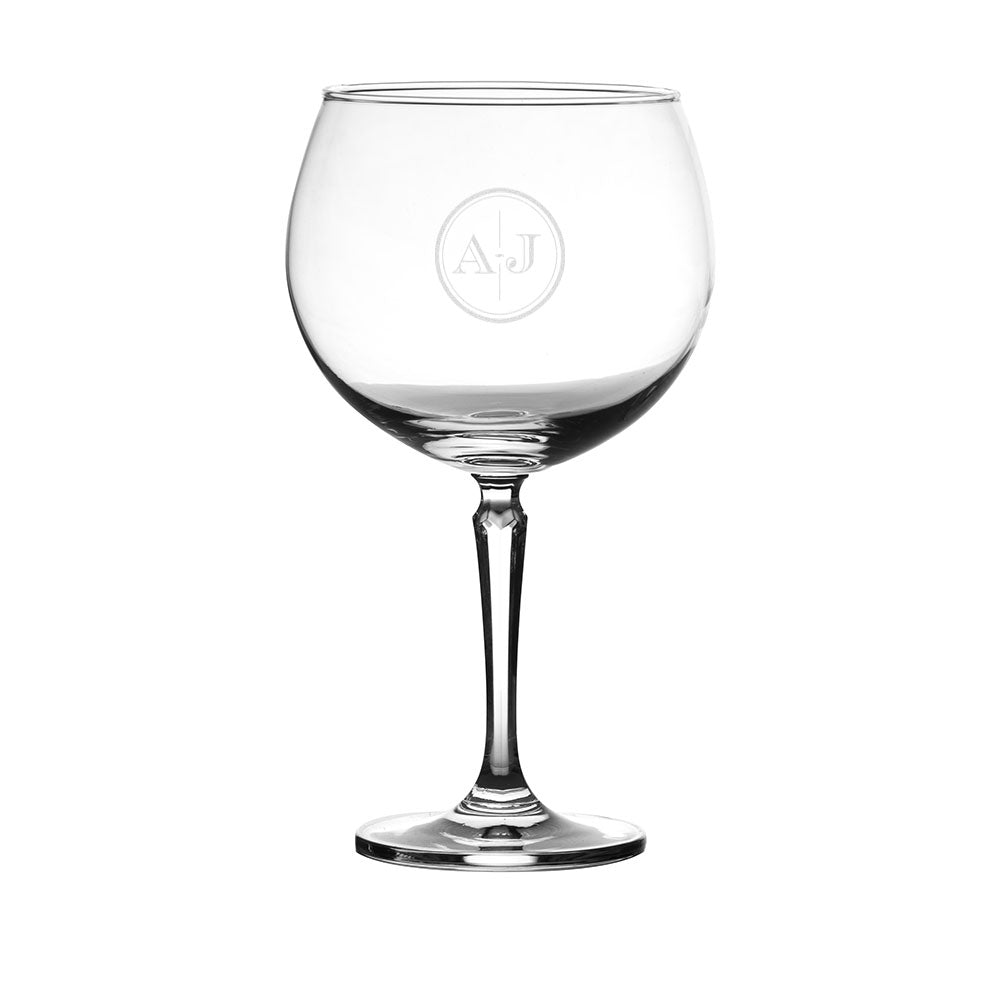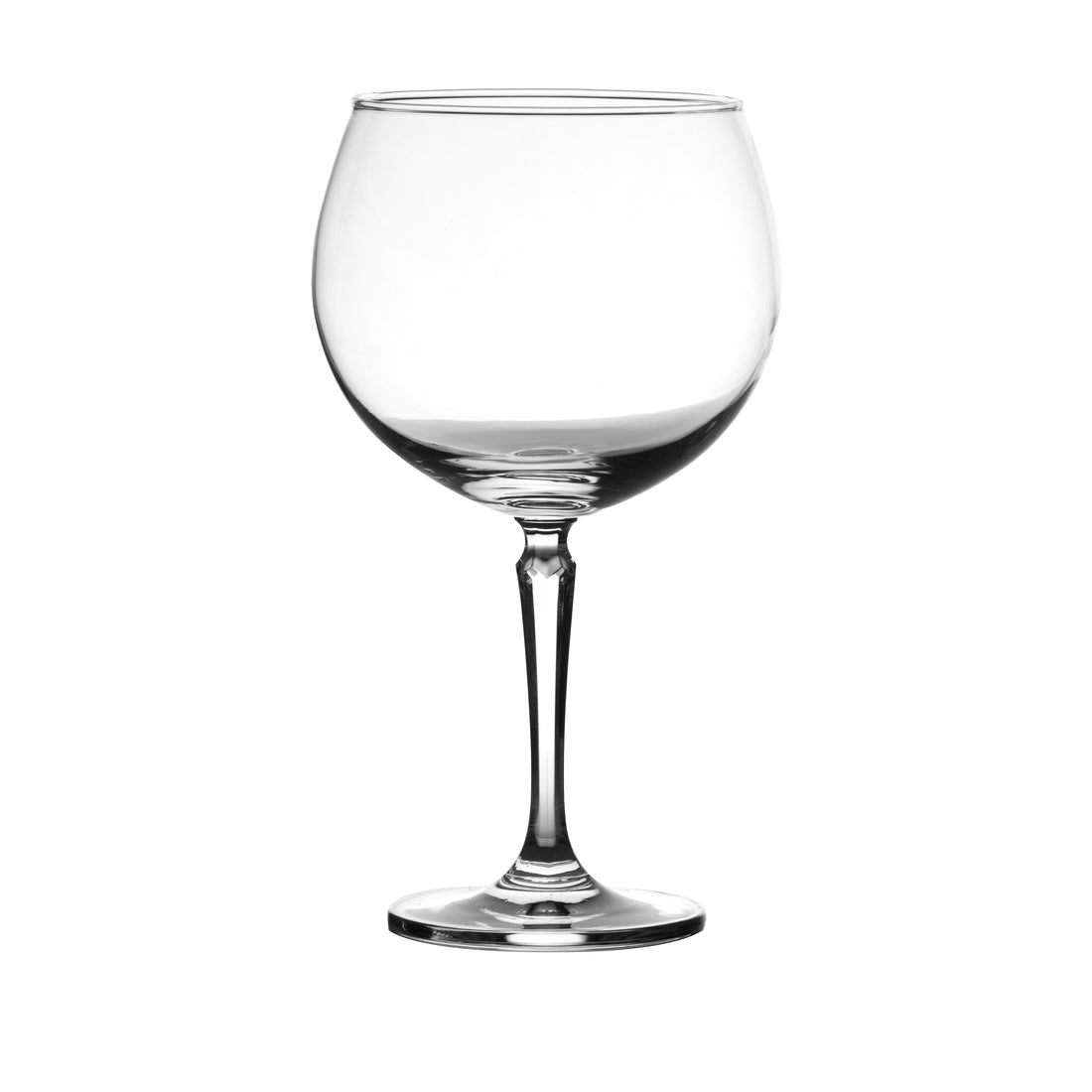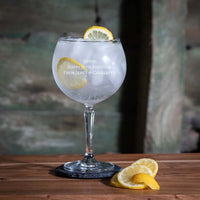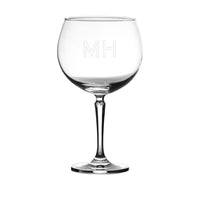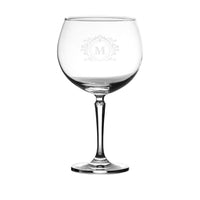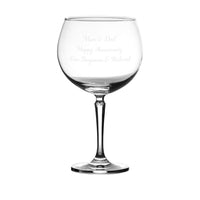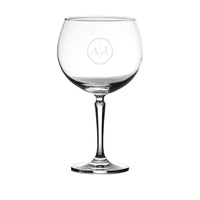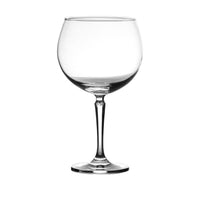 Enjoy your G&T with our Etta gin glass in classic Copa bowl style. Engrave with names and dates for a perfect wedding, housewarming or birthday gift.

There's nothing better at the end of a busy day than sipping on an ice-cold G&T, and a gin glass with classic "Copa" styling has long been acknowledged as the only "proper" way to serve gin. 
Our Etta Gin Glass taps into this trend, including the characteristic balloon-shaped bowl that sits on a stem almost like a red wine glass. This style of glass allows for the blending of the aromatics of the gin, keeping them nose-ready for your first sip.  Other benefits include its ability to hold a lot of ice, keeping the garnish in place, and for the drinker to hold the stem so as not to warm the bowl and melt the ice too soon.
Not only is the Etta Gin Glass uber-stylish to sip from, it will make a stunning and elegant addition to any home bar setting.
The Etta Gin Glass would make a fabulous gift or opportunity to mark a special occasion or anniversary for the Gin lover in your life
PRHWDW005-S6
PRHWDW005-S11
PRHWDW005-S16
PRHWDW005-S17
PRHWDW005-C7