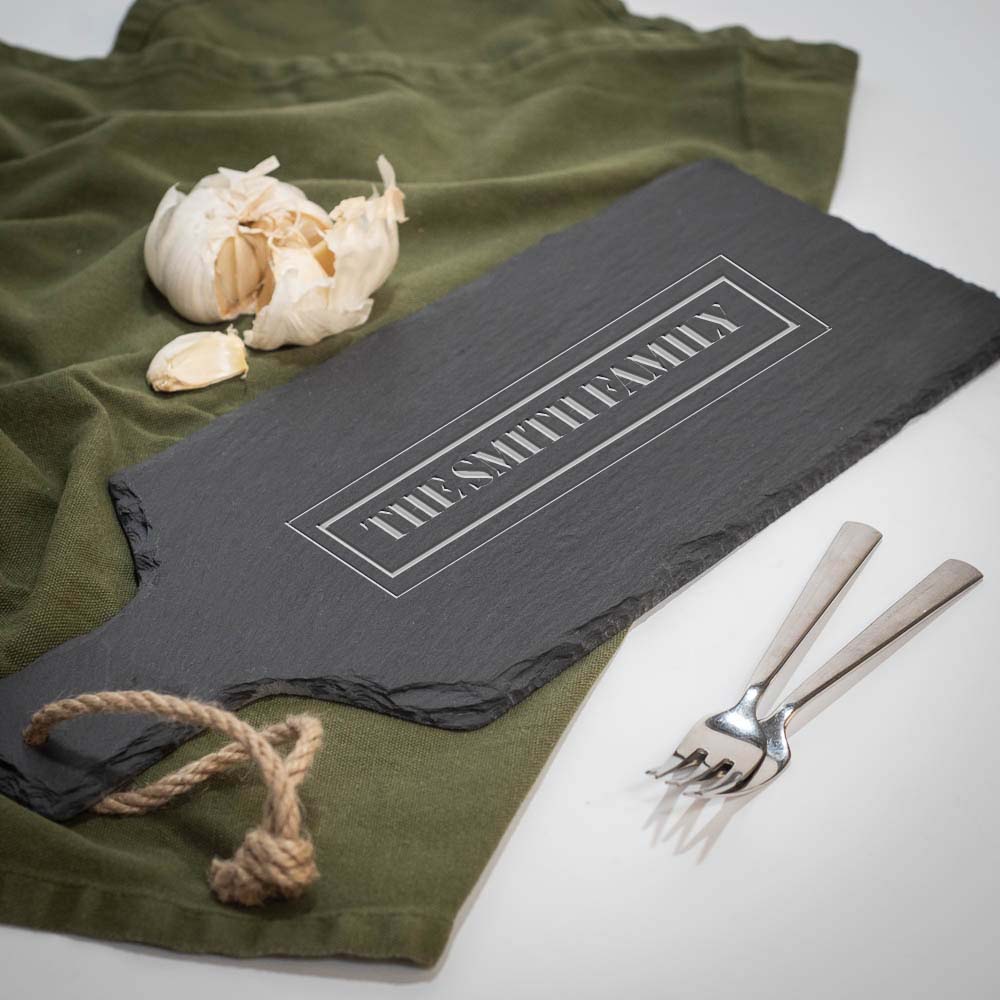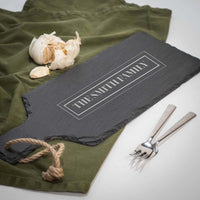 This fabulous and unique personalised Slate serving tray adds a little something extra to any dinner party or drinks gathering. This serving tray is Ideal for serving your favourite cheese, crackers and meat selection or your favourite canapé.
The board also comes with a jute handle making it easy to hang and display. This personalised tray is also great for serving up drinks to guests - due to the texture of the slate it helps glasses stay in place when carrying.
This tray, crafted from high quality slate, combines beautiful design with ultimate functionality and versatility, making it the perfect housewarming, wedding, birthday or Christmas gift.
PRHWTT010-F2
PRHWTT010-C9
SKSL009
SKSL006
The Hagen Large Slate Paddle is made from Natural Slate & would make the perfect gift for people who love to entertain and have friends and family over for food and drinks.

This is a beautifully natural product and therefore each handcrafted piece will be entirely unique in grain and texture

Material: Natural Slate
Dimensions: 40 x 15 x 1.5 cm
Care Instructions: This product is not dishwasher safe. Hand wipe only.