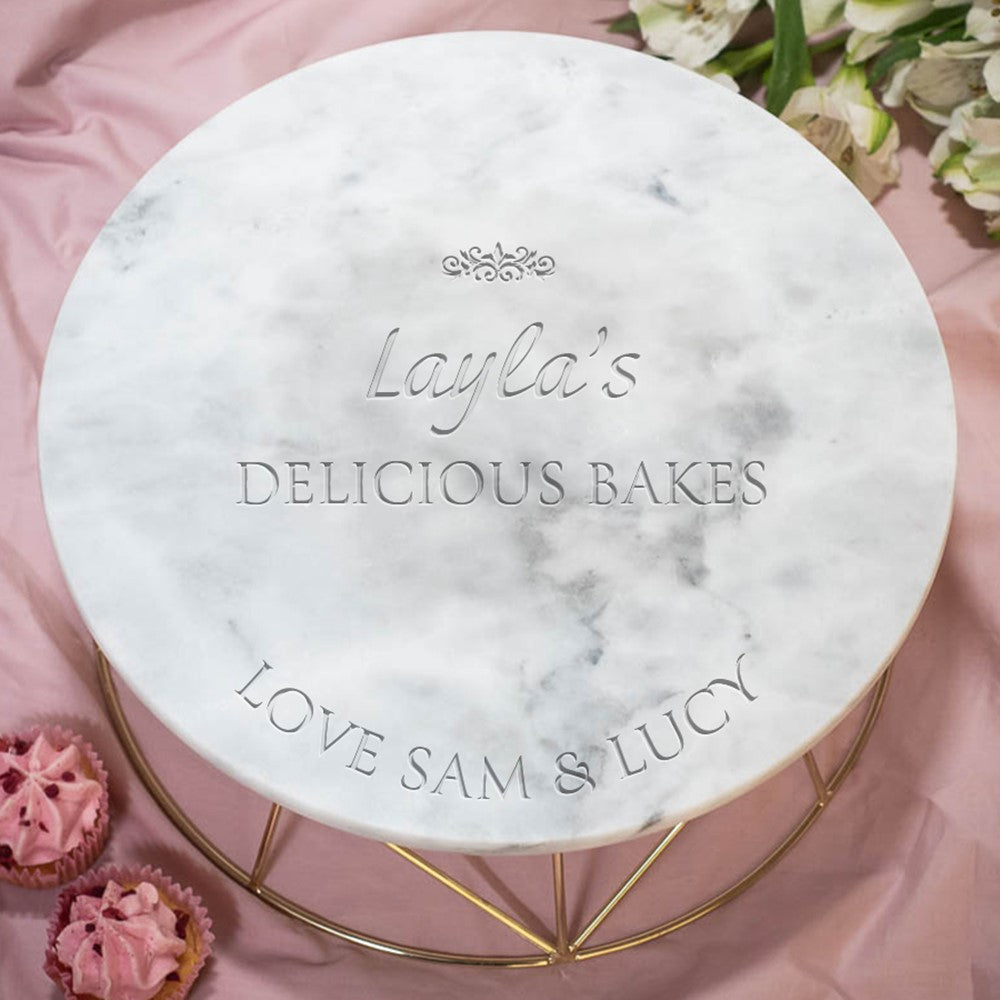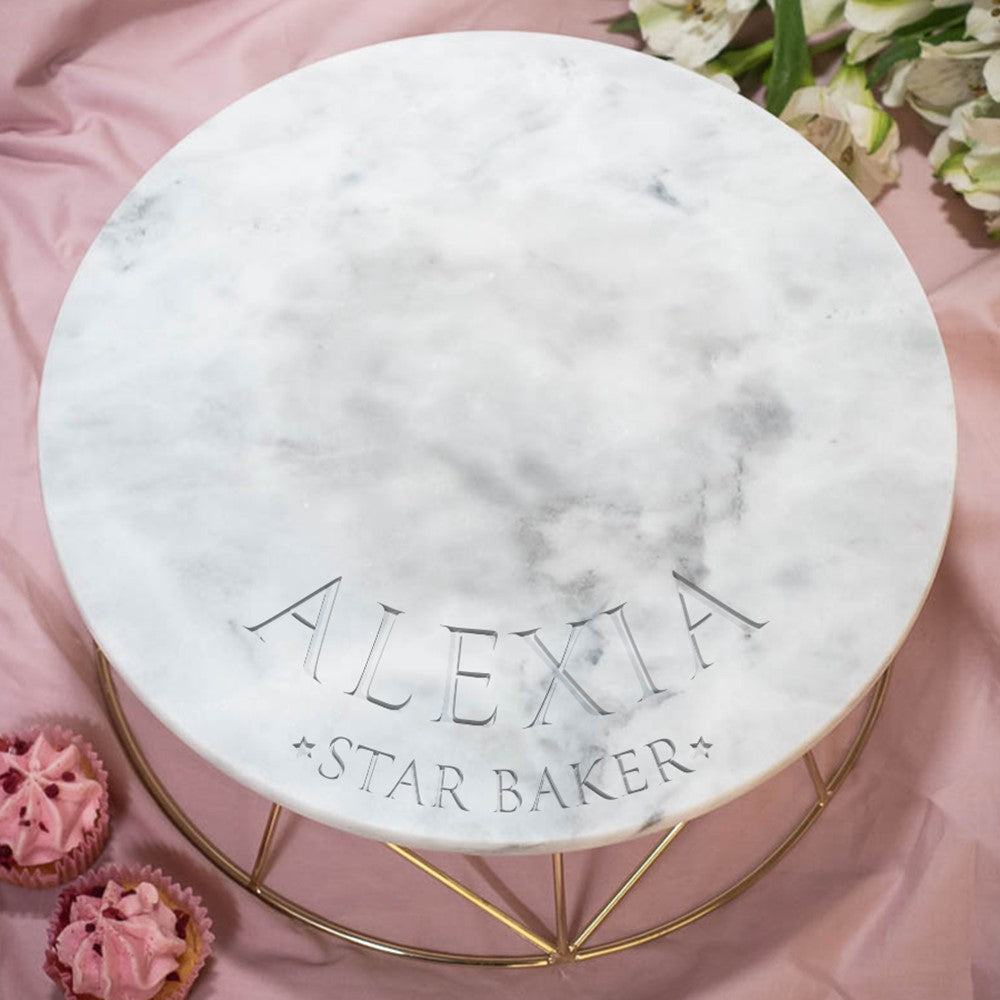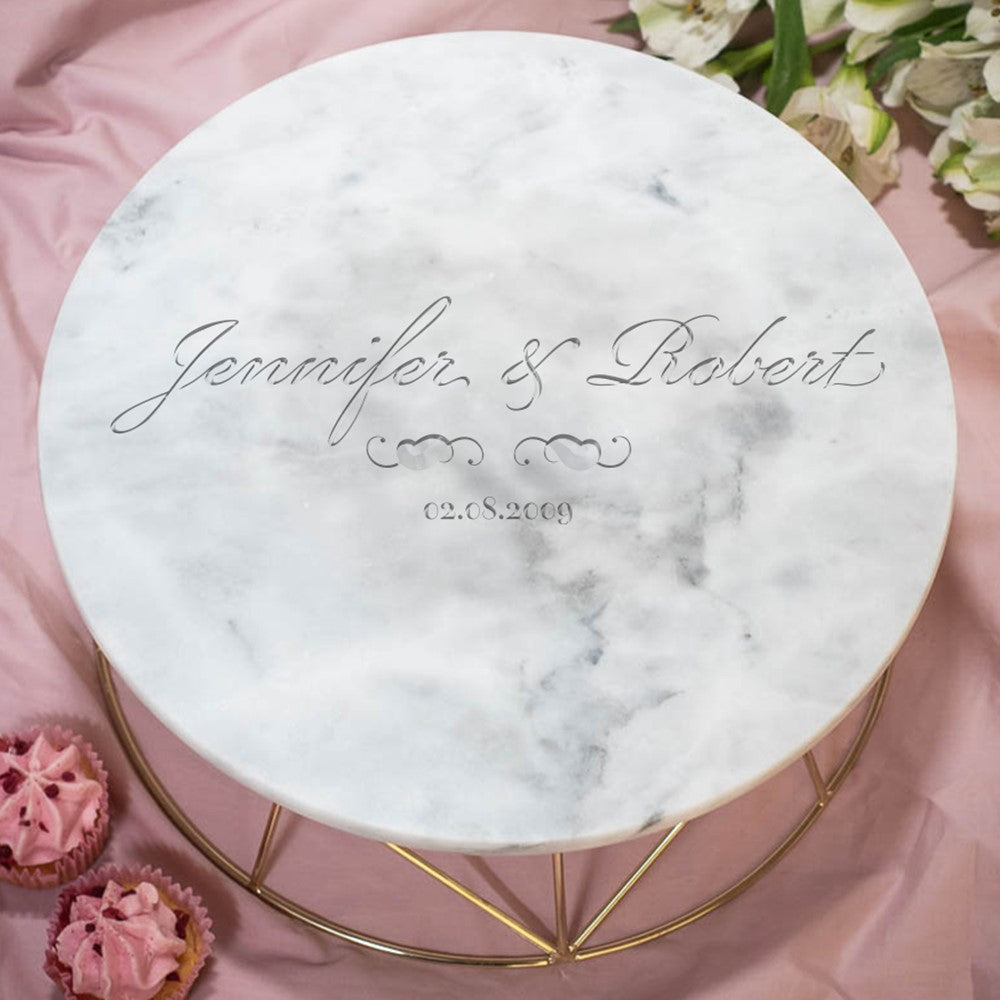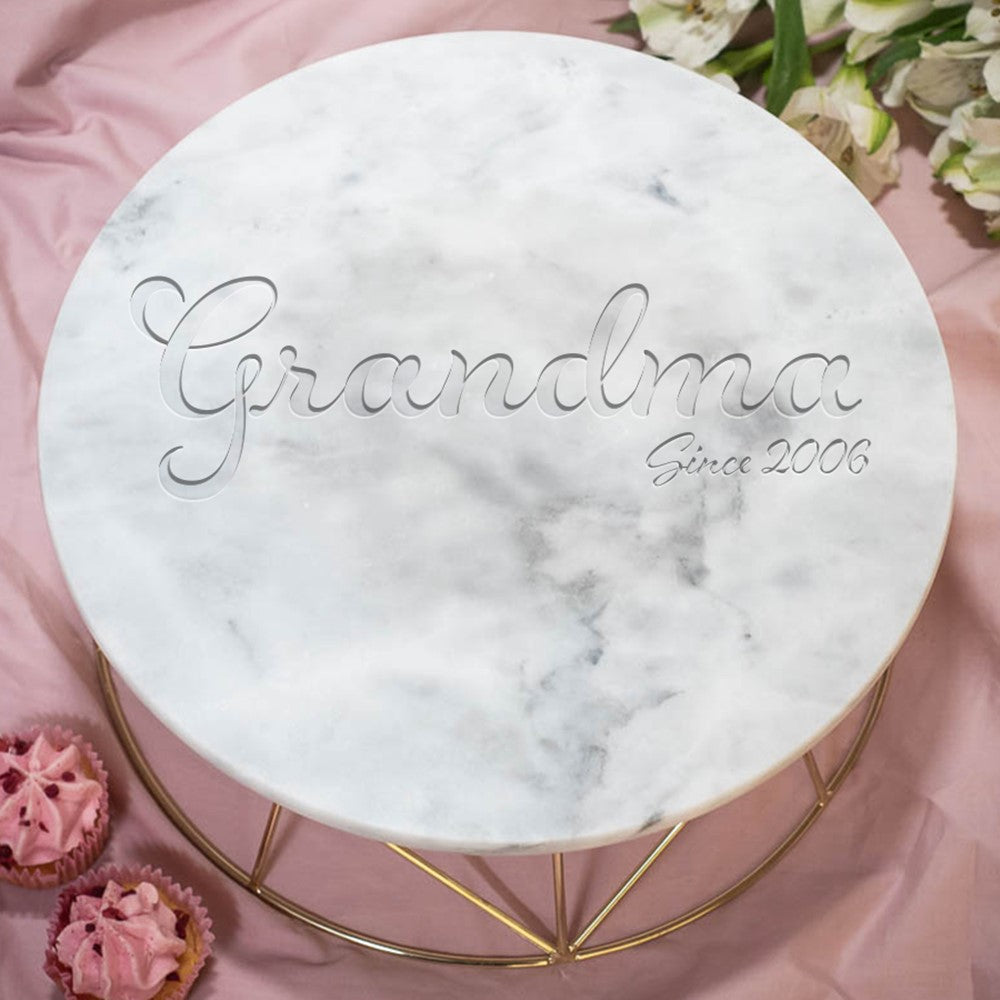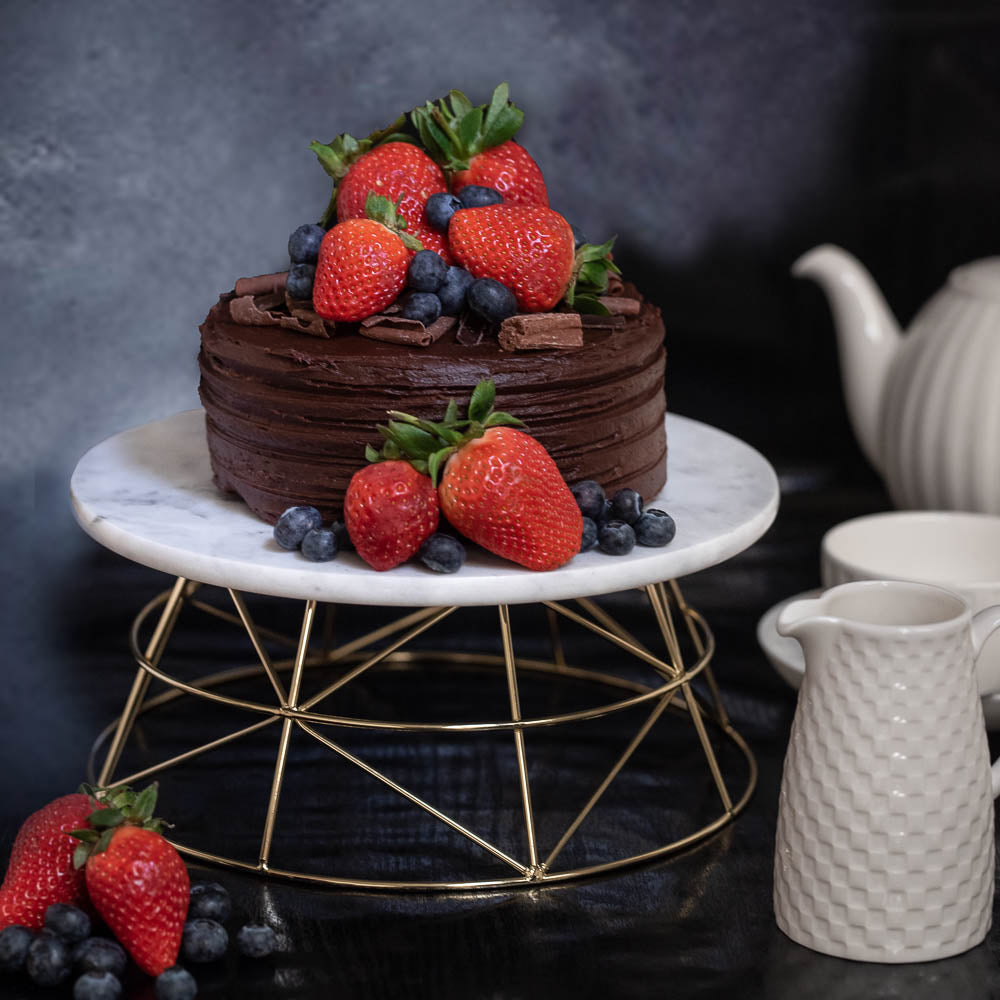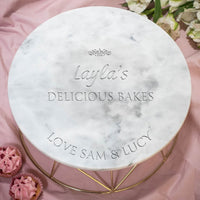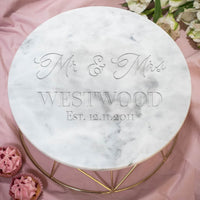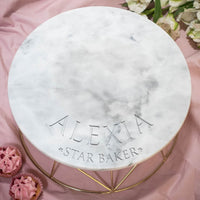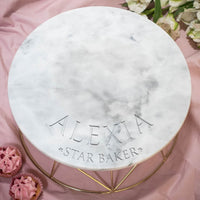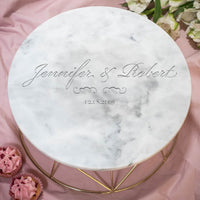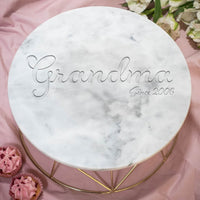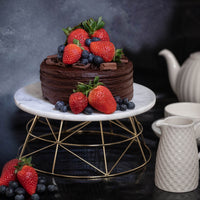 The Henka marble personalised cake stand makes your cakes the star attraction at your wedding or tea party. The marble plate can be engraved with your own personalisation.
No wedding, celebration or afternoon tea party is complete without a stunning cake, so make it the star of the show with our beautiful Henka Geometric personalised Marble Cake Stand. All cakes and desserts deserve their own setting, and not only will the Henka geometric marble cake stand to showcase your delicious cakes, but it will also form the centrepiece of your table décor making the whole table look glamourous. Whether your cake is simple with little detailing or tiered and intricately designed, this cake stand will add a final touch of elegance to complete the look. 
The Henka geometric marble cake stand would make a wonderful wedding gift, birthday gift, or a treat for yourself for your next afternoon tea party. Choose from a range of  personalised designs.
PRHWTT001-S20
PRHWTT001-S21
PRHWTT001-C8A
PRHWTT001-S3
PRHWTT001-C6
PRHWTT001-S2
SKMA001