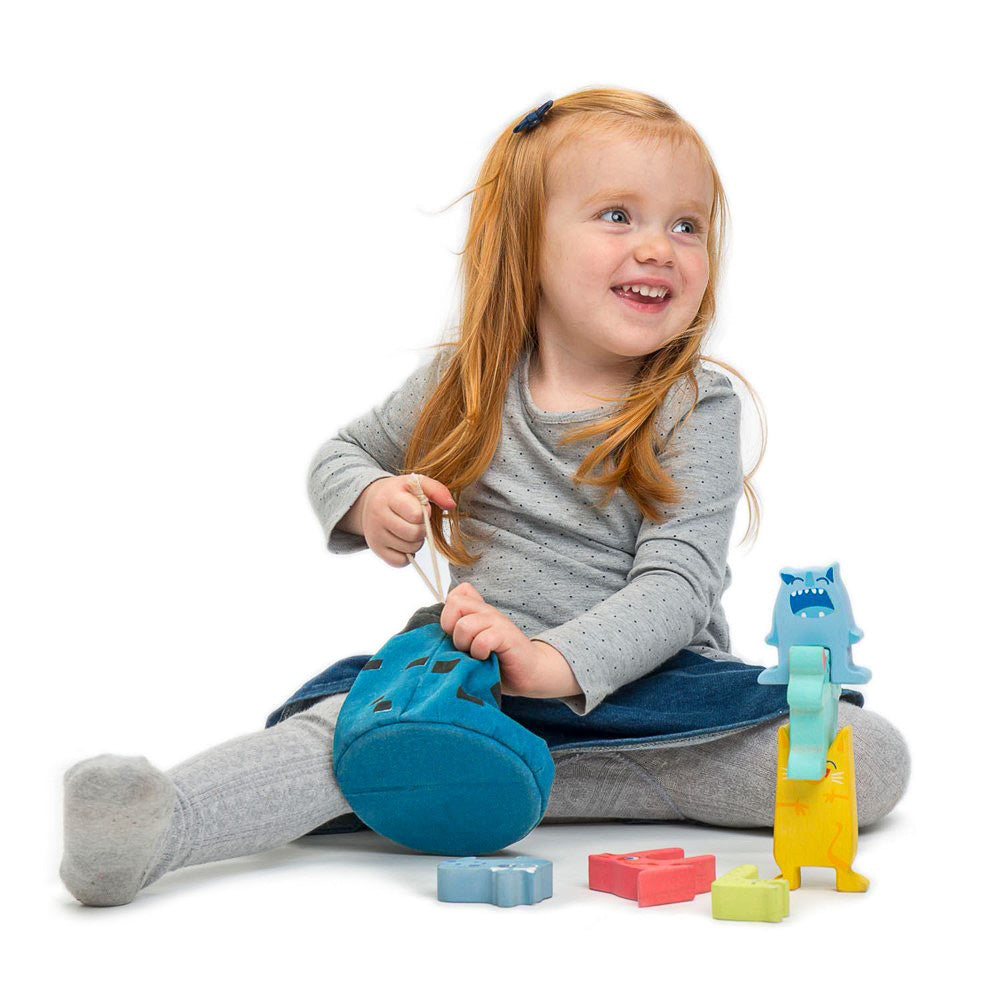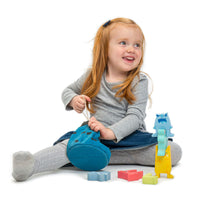 Wooden Monster Stacker Toy
Brightly coloured, fun monster stacker toy by Tender Leaf Toys, which we engrave individually for you.
6 colourful, chunky stackable monsters, that pack away neatly into a drawstring canvas bag. Made of wood, this toy is the sustainable choice in a world drowning in plastic.
Encourage logical thinking and inspire imaginative play and fine motor skills. Did you know that stacking and colourful toys are essential for child development? We love our little ones and love them to learn through play! 
PRLOTL8344
SKTL8345
SKTL8344
Made from sustainable rubberwood, coloured with a soft non-toxic water stain for a contemporary style.

Product dimensions: 13.5 x 13.5 x 14.6 cm

Suitable for 3 years +