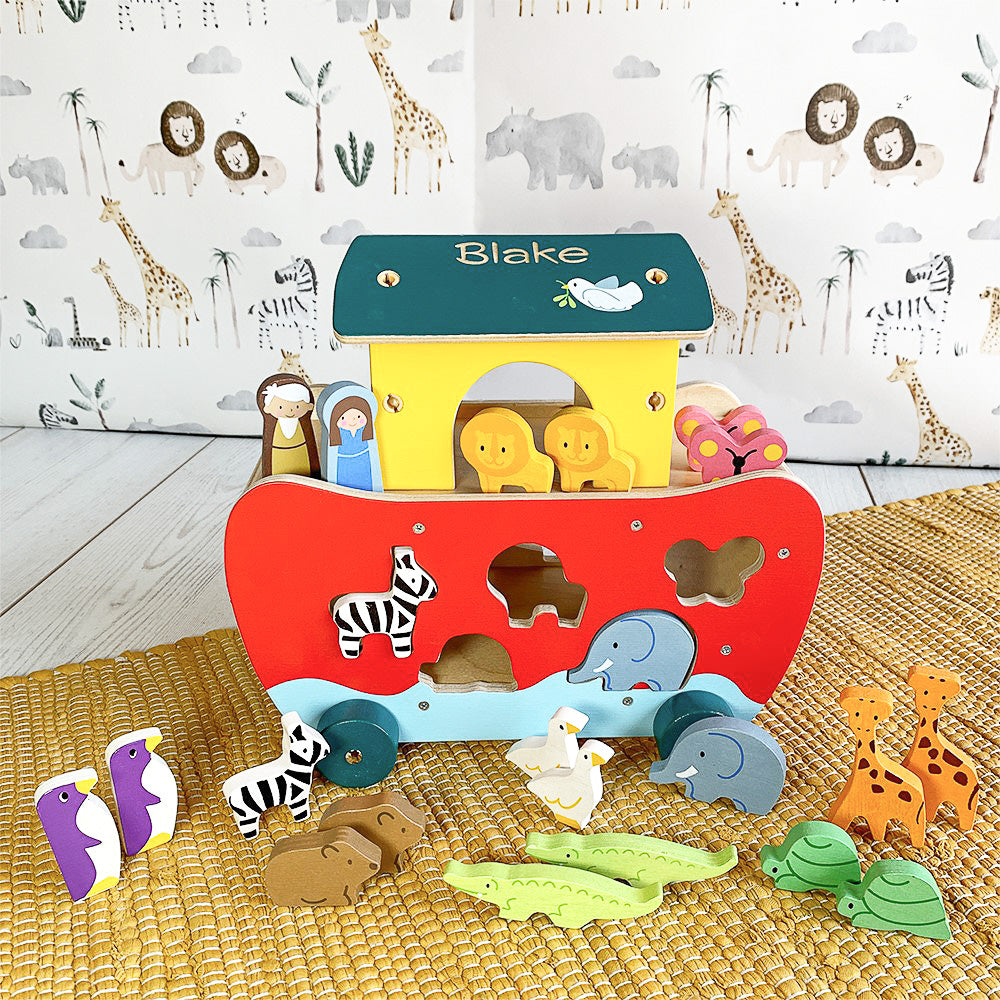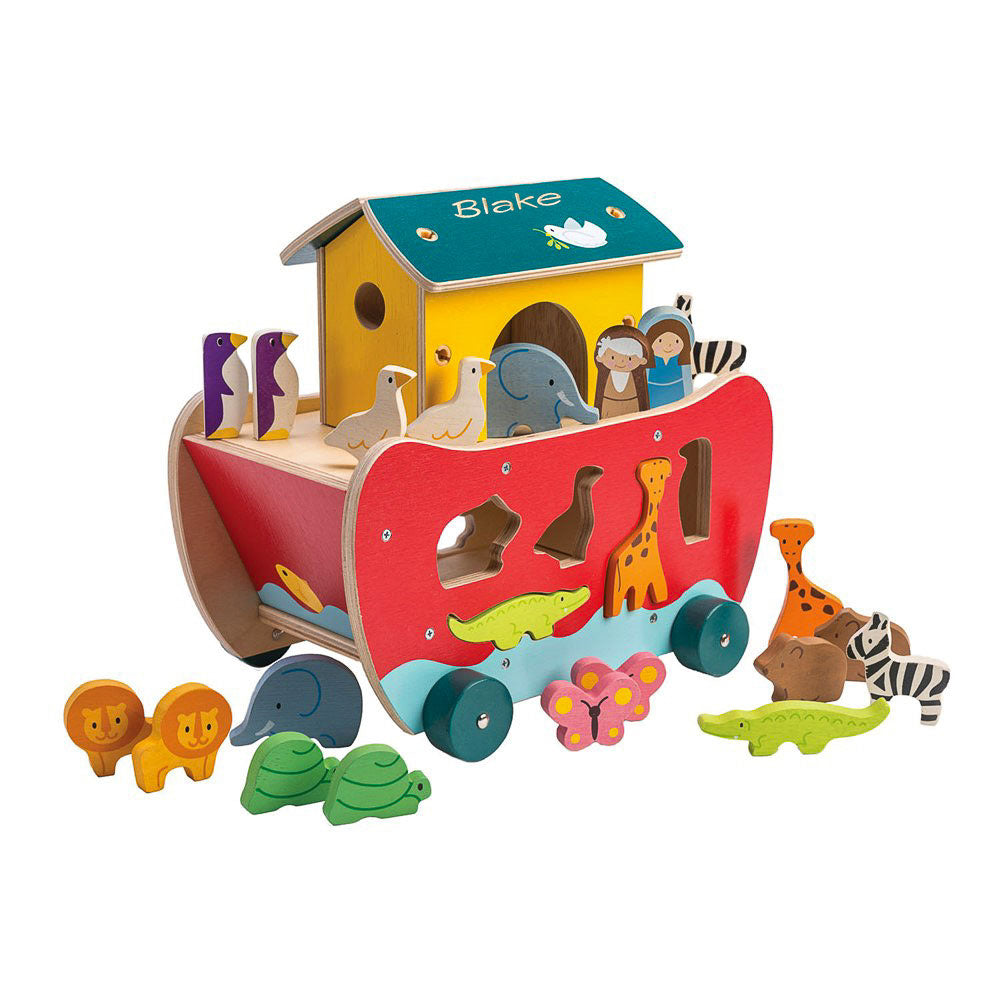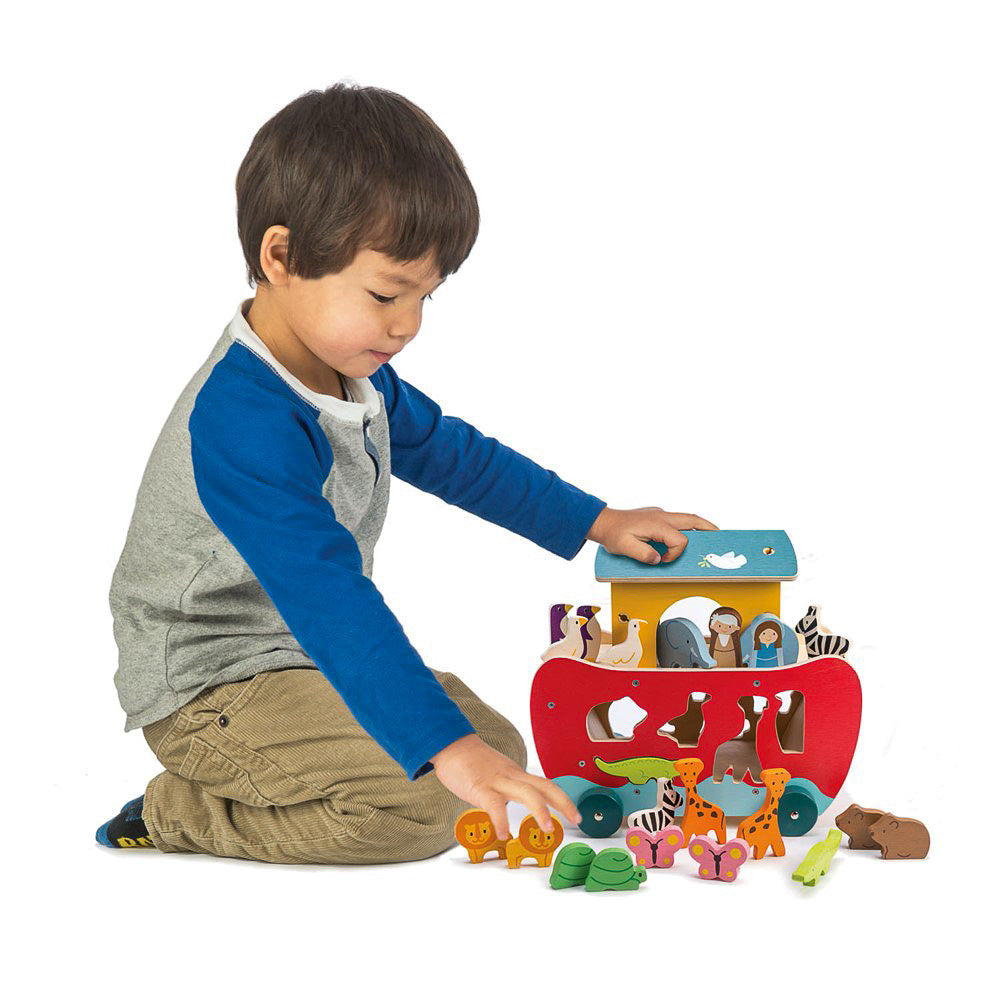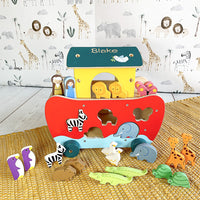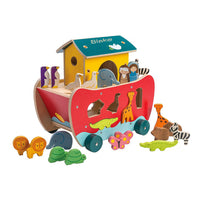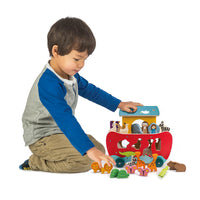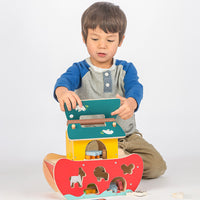 Noah's Ark Wooden Shape Sorter
A perfect colourful wooden shape sorter by Tender Leaf Toys, which is individually engraved for you.
The Noah's Ark has removable roof panels and side panels that lift up to allow little hands to collect the chunky wooden animals.
Set includes Mr & Mrs Noah, 2 elephants, 2, crocodiles, 2, penguins, 2 lions, 2 bears, 2 butterflies, 2 tortoises, 2 zebras, 2 giraffes, 2 geese.
A perfect personalised present for any little one, which will inspire their imagination.
PRLOTL8305
SKTL8305
Made from top quality rubberwood.
Product dimensions: 27.50 x 19.50 x 25 cms
Suitable for 18 months +