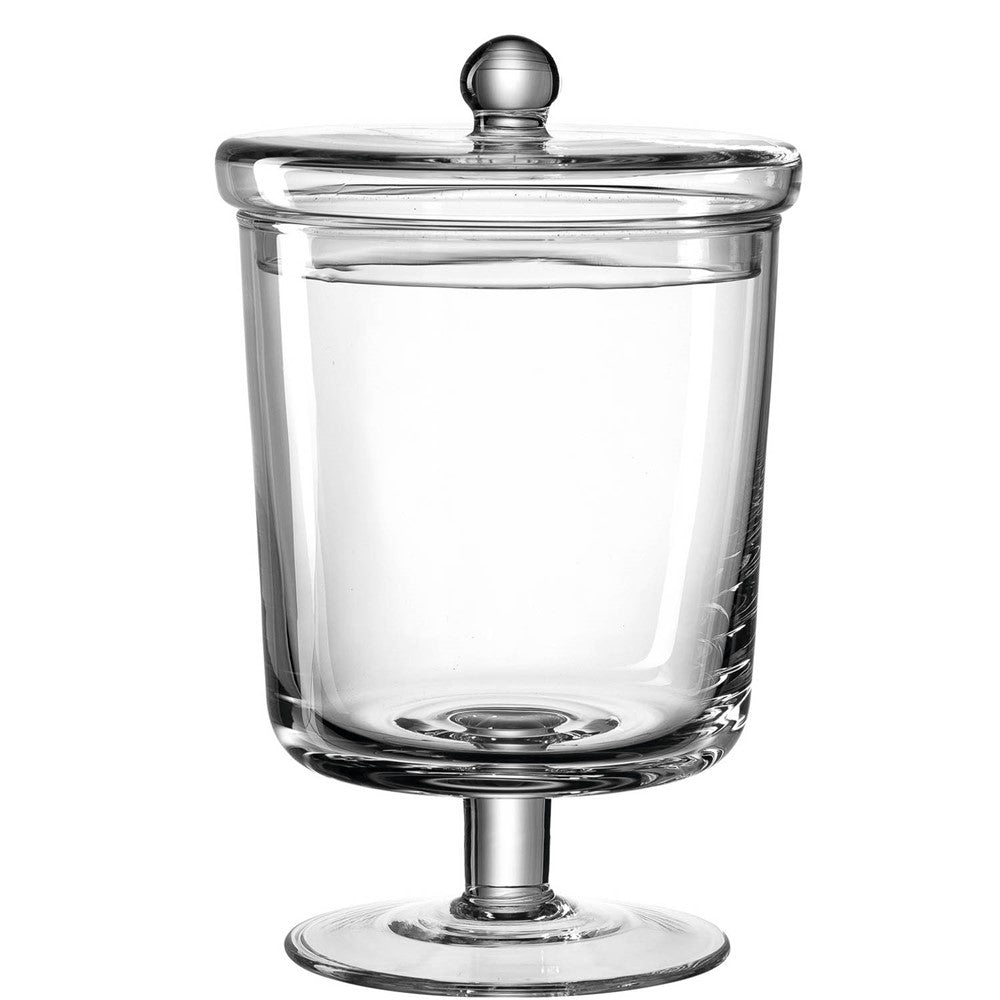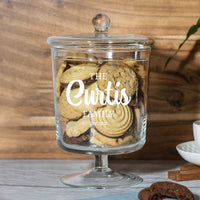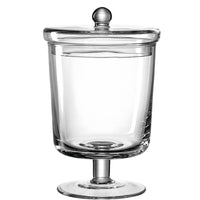 Stylish and practical Tatum pedestal apothecary storage glass with lid. Perfect wedding, housewarming, birthday, home gift engraved for a personal touch.
Reminiscent of the apothecary jars of old, our Tatum Pedestal Jar will make a wonderful addition to any home. Hand-cut from crystal glass, this large jar features a solid pedestal base and lid. This timeless piece can be used purely for decoration, or as a handy storage container for dry goods, sweets, jewellery, ornaments or other treasures. Equally, at home in a bathroom, the Tatum Pedestal Jar will make an attractive and chic receptacle for cotton wool balls, tissues, or even as a candle holder to create a relaxing ambience.
The Tatum Pedestal Jar is also a great solution for collecting well-wishing notes at the guest book table at a wedding, especially if it's engraved with the date and the happy couple's name.
We can also see the Tatum Pedestal Jar making a stunning and practical housewarming gift or birthday present.
PRHWHD001-F6
SKGL006
These jars are the epitome of versatility and are the perfect accessory for any room while also being beautiful. The classic styling of our Tatum Pedestal Jar is a stylish and distinctive centrepiece in any setting.

Materials: Glass
Dimensions: 15.5 x 15.5 x 24 cm
Care Instructions: This product is not dishwasher safe. Hand wipe only.