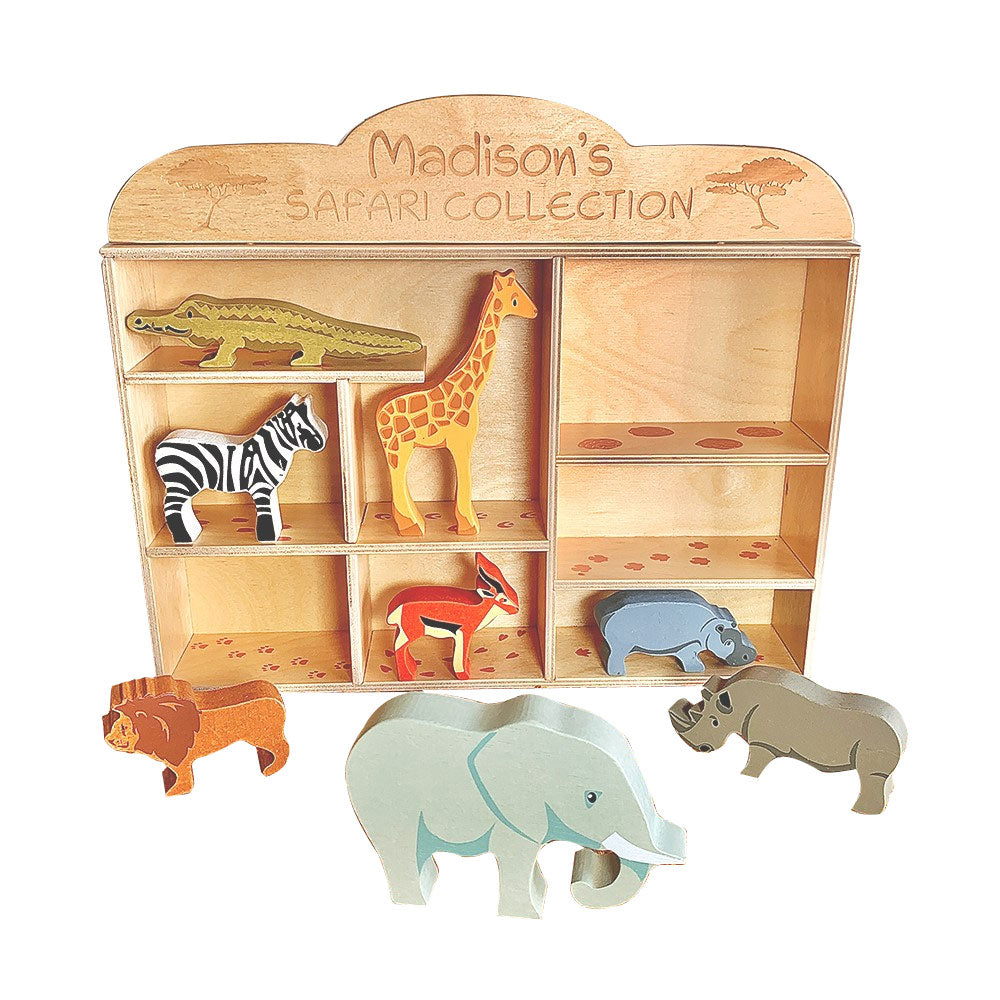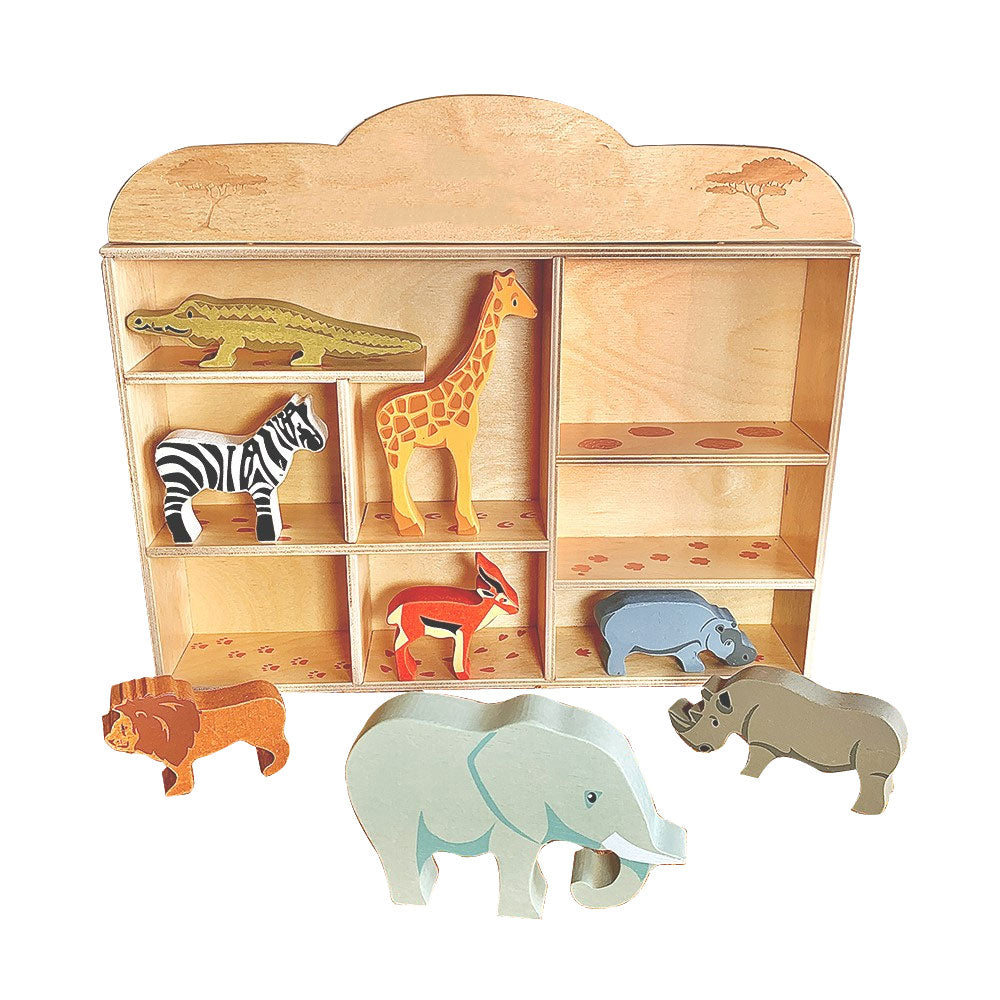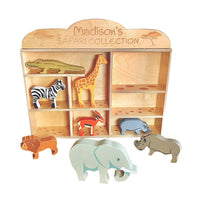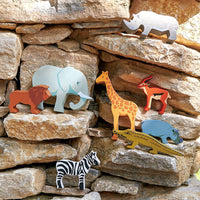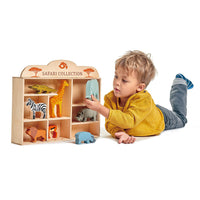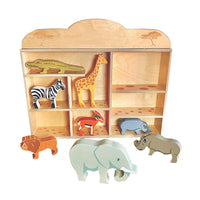 Traditional and beloved wooden safari set by Tender Leaf Toys, which we engrave individually for you.
Perfect for small hands, this collection of gorgeous safari animals is presented in a wooden shelf with compartments. A neat way of tidying away after playtime, and a great addition to any playroom or bedroom. Wooden toys are the sustainable choice in a world drowning in plastic.
Set includes: Crocodile, Zebra, Giraffe, Elephant, Rhino, Hippo, Lion & Antelope.
PRLOTL8475
SKTL8476
SKTL8475
Made from sustainably sourced rubber wood.
Product dimensions: 38 x 7.5 x 32 cms
Suitable for 3+ years