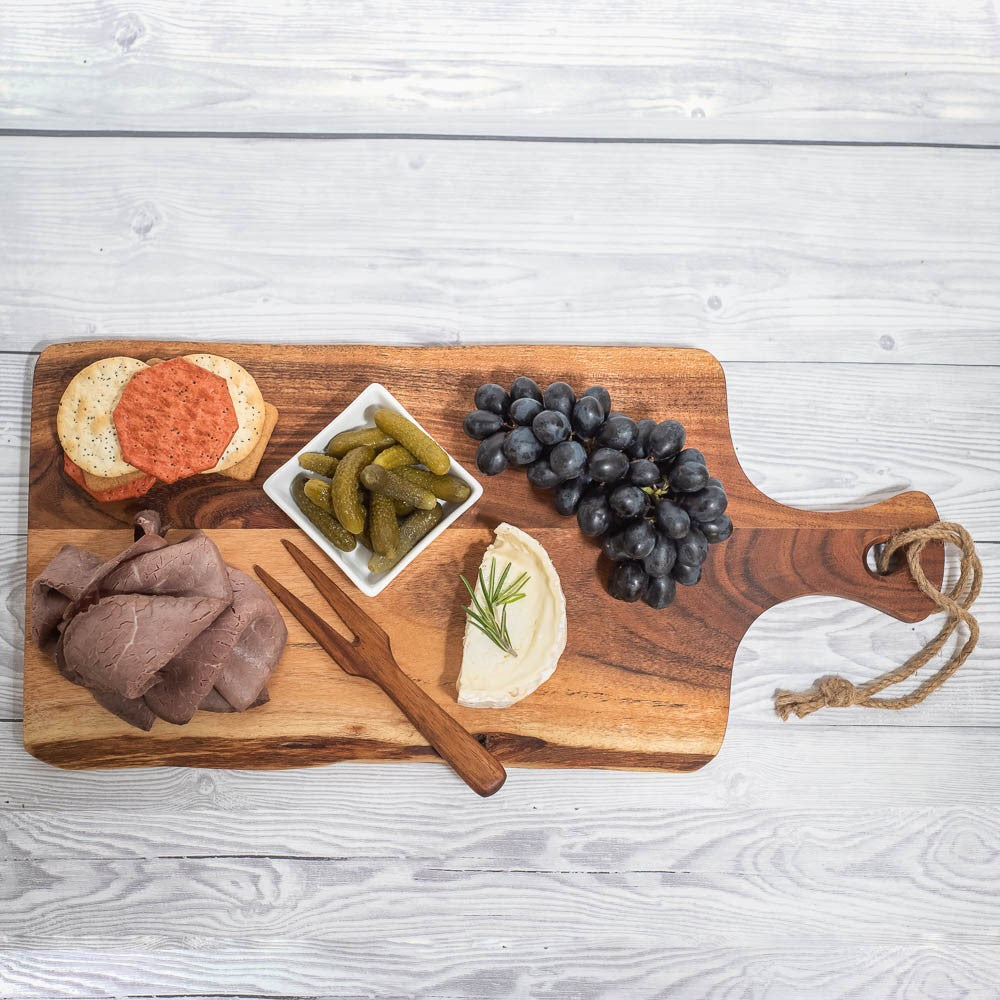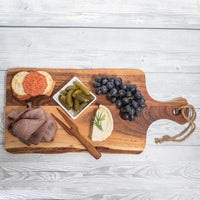 Small acacia live edge wood personalised serving board, perfect for parties or preparing food.  Personalise for a special housewarming or wedding gift.
Our gorgeous Kassie Small Serving Board boasts an exquisite grain pattern and natural live edge that make this board truly unique.  Live edge boards are especially kind to knives since they give with the pressure of the blade rather than dulling or blunting your knife's cutting edge. The Kassie Small Serving Board is perfect for preparing and presenting cheeses, antipasto and charcuterie meats. The personalised charcuterie board also comes with a jute handle making it easy to hang and display for the world to see and admire!
Our Kassie Small Wooden Board is the perfect housewarming, wedding or engagement gift.
PRHWAT010-S14
PRHWAT010-C9
PRHWAT010-C3
SKWD010
The rustic styling of our Kassie Small Serving Board includes a live edge which means the craftsperson has incorporated the natural edge of the wood into the design. Made from sustainable acacia wood we're sure that as well as being a unique, delightful and useful gift for any occasion, it will also bring years of pleasure.

The shape, colour and grain of the wood can vary slightly as each piece is unique.