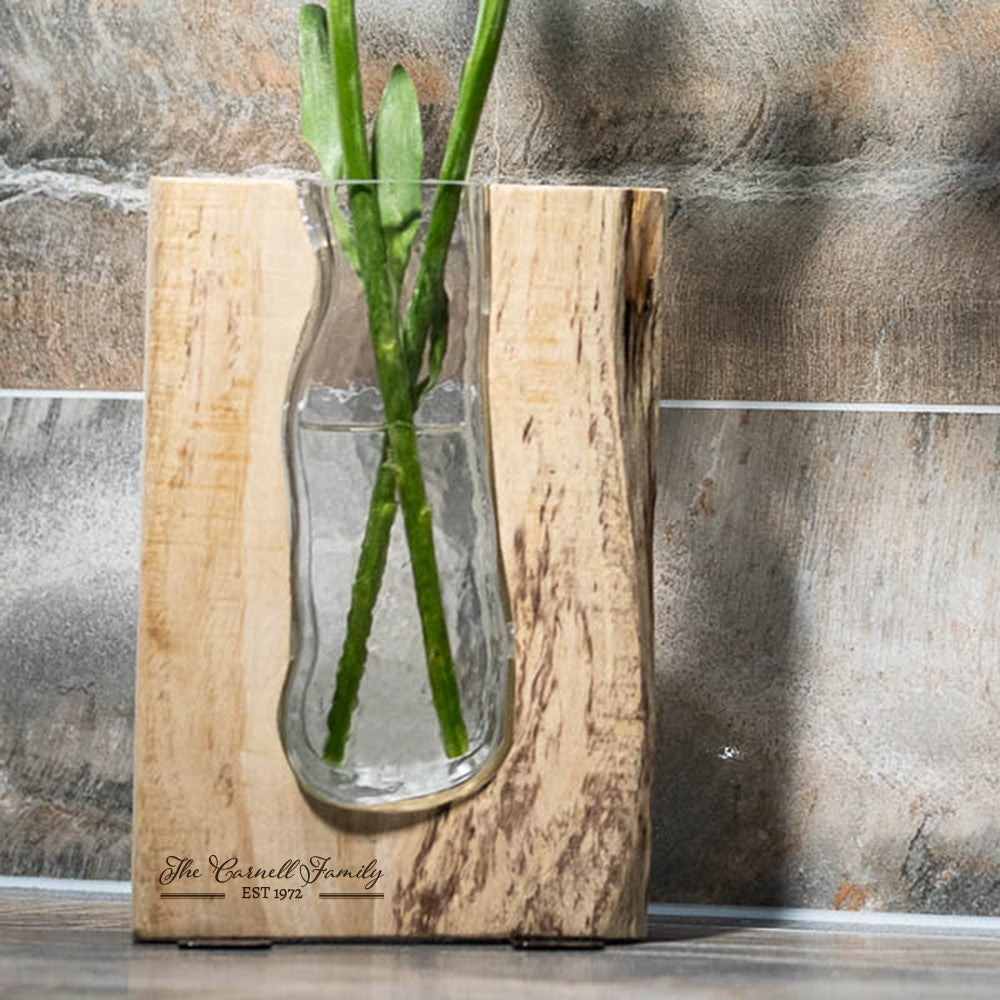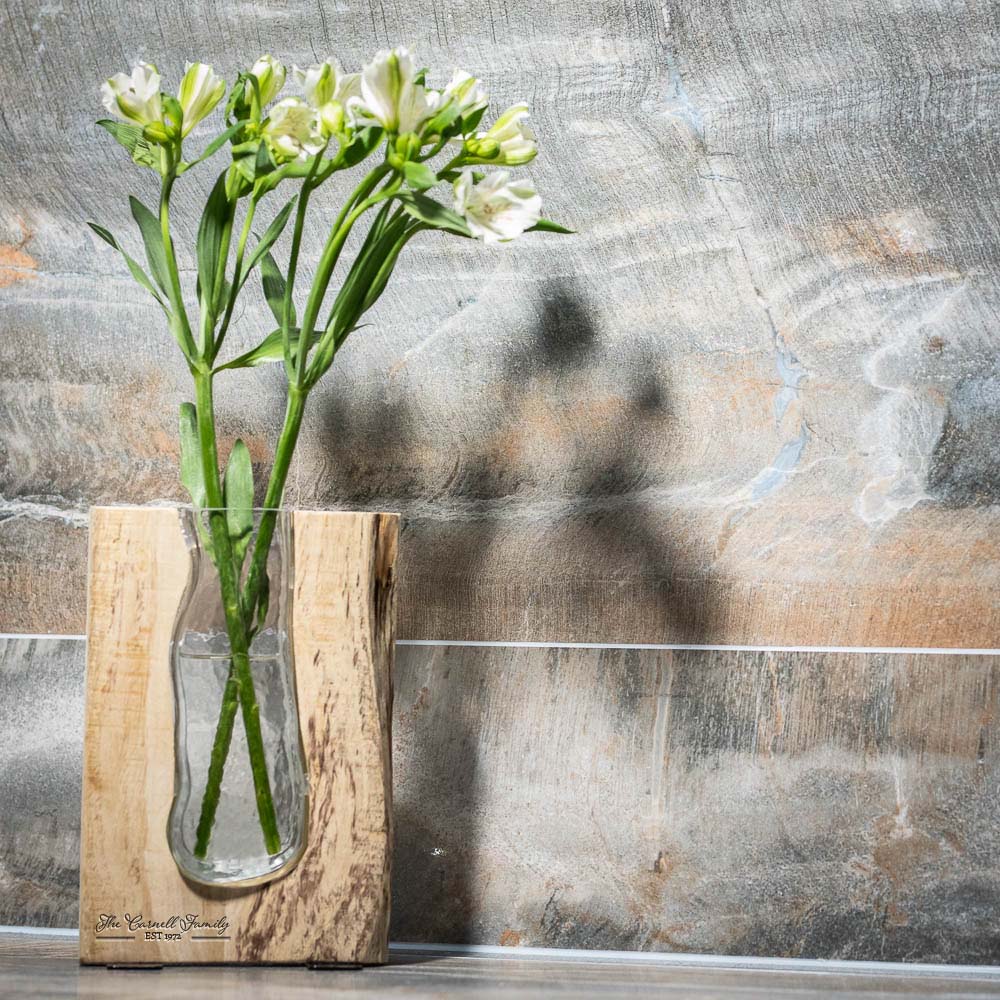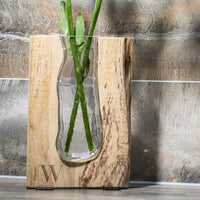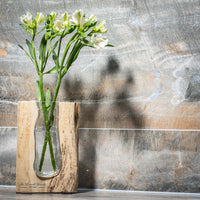 Tanoak Wood and Glass Vase
Stylish tanoak wood and glass personalised flower vase for weddings, birthdays, housewarmings. A stunning centrepiece for the home and a memorable gift that will last for years.
Rarely have two contrasting materials come together so beautifully to make such a stunning and elegant way to display cut flowers! This unique Maxton Tanoak Wood and Glass Vase creates a perfect accent for any home and deserves pride of place.
The curved glass vase is set stylishly in a personalised Tanoak wood holder, making it a focal point of any side table or dining table. As well as using it for fresh flowers it will look just as remarkable with dried flowers, decorative sand, pebbles or a collection of seashells.
Our Maxton Tanoak Wood and Glass Vase will make an impressive and unusual personalised housewarming gift, wedding, birthday, or 5th wedding anniversary present. Or why not treat yourself to an outstanding yet practical item, sure to be a talking point with any visitors to your home.
PRHWHD005-F3
Tanoak is a unique evergreen responsibly sourced hardwood native to Southern Oregon and Northern California in the USA. Tanoak wood is rich in colour, with grain variations and tight knots, paired with warm honey and chocolate tones.

We love how its form pairs with the hand-blown glass of this vase, making each one unique as it is beautiful.

Materials: Tanoak Wood & Glass
Dimensions: 26 x 16 x 9 cm