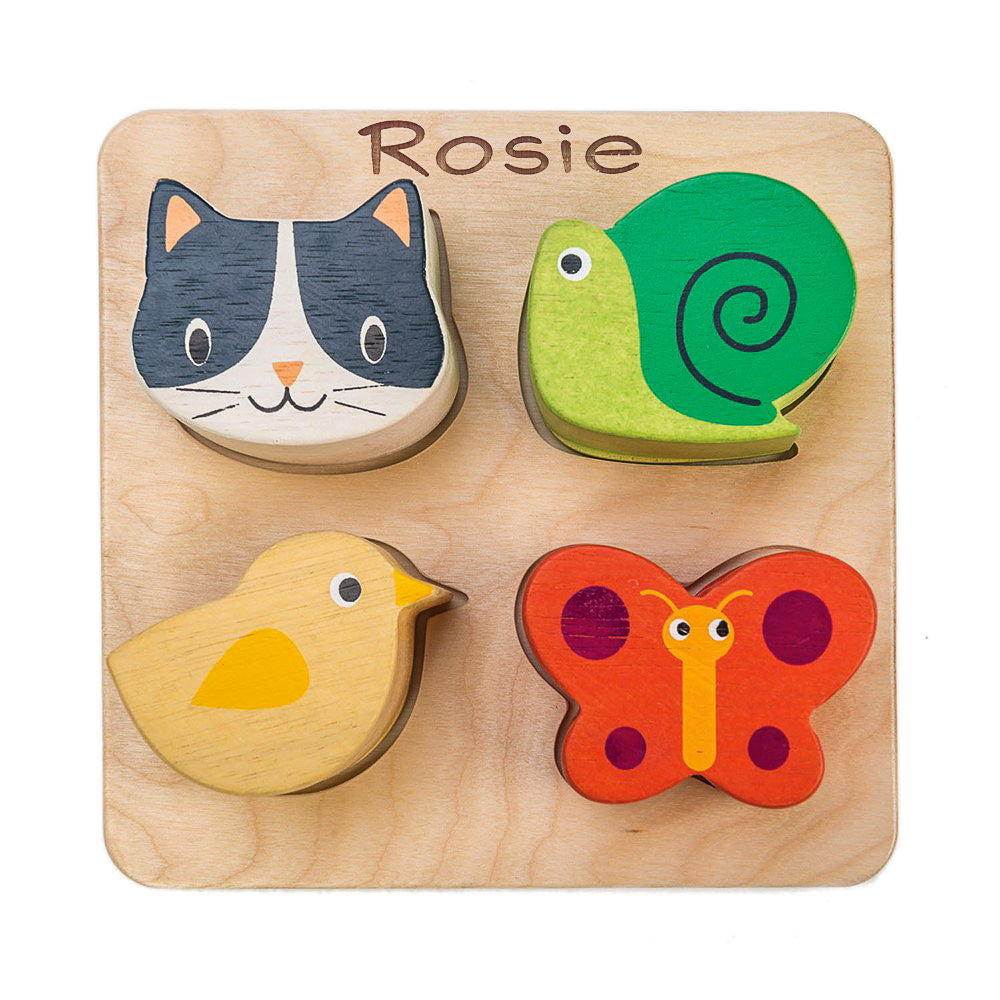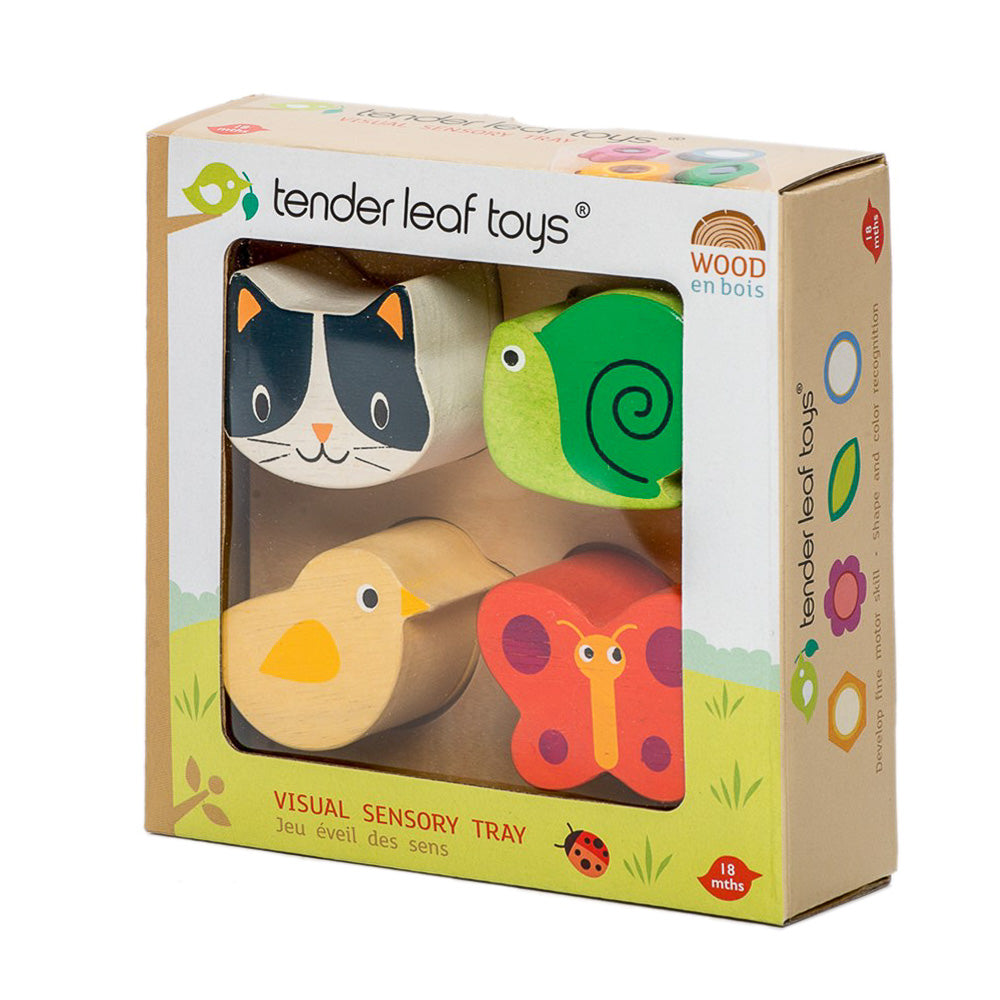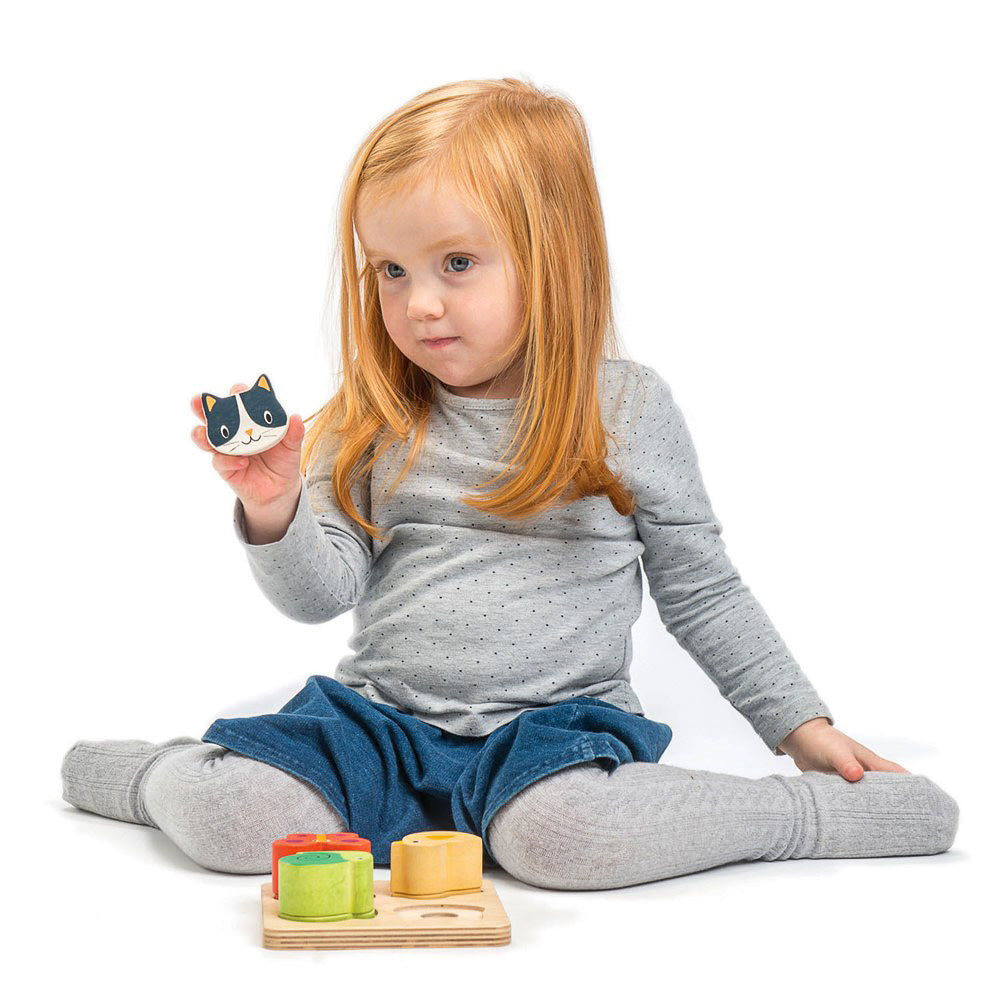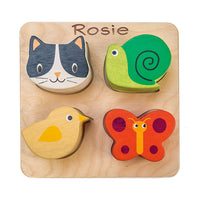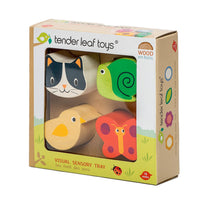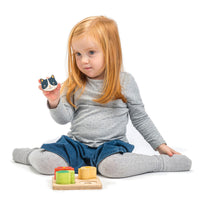 Brightly coloured, stimulating personalised animal shape sorter tray by Tender Leaf Toys.
4 colourful solid wood shapes that have a different tactile element underneath each piece. With soft, smooth, silky, and rubbery feelings, this toy gives your toddler touch sensory development, teaching them with beautiful bright colours. Presented on a shape sorter plywood tray.
The sensory tray is great for sensory development.
PRLOTL8406
SKTL8406
SKTL8407
Material of sustainable plywood

Product dimensions: 14 x 14 x 4 cm

Suitable for 18 months +