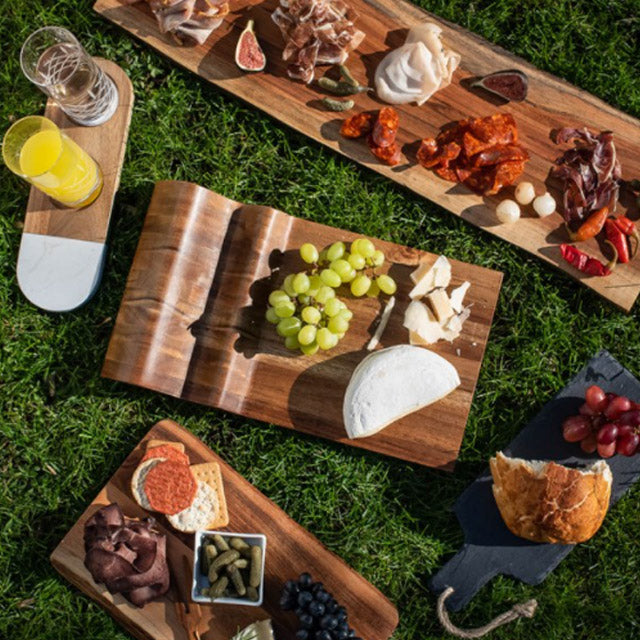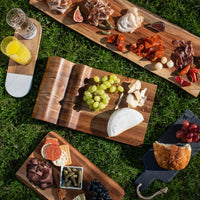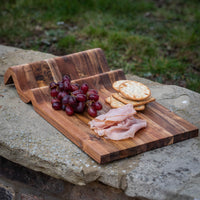 An unusual and stunning charcuterie, cheese or antipasto board engraved with your own personalisation. Create an eye-catching table centrepiece for your next family meal or special occasion. 
Give the antipasto or cheese course a starring role with our stunning artisan Roka "Wave" serving board. Perfect for dinner parties, family meals, appetisers or casual dining, this moulded and contoured board is a three-dimensional work of art in its own right and will make a spectacular centrepiece on any table. We love how the design gives the impression of waves cresting and moving towards land. 
The Roka Wave personalised serving Board would make a fabulous wedding gift, birthday gift or housewarming gift for a new home.
PRHWAT001-C4
PRHWAT001-CI
PRHWAT001-C8A
PRHWAT001-F3
PRHWAT001-S1
SKWD001
Hand crafted from sustainable and responsibly sourced acacia wood. Exclusive to us and available in limited quantities this artisan charcuterie board is not just beautiful but practical and hard-wearing too.

For an extra special gift, why not select one of our Roka wave boards with a meat and/or cheese selection. All suitable for 4 people & specially selected from Wally's Delicatessen in Cardiff.

The colour and grain of the wood can vary slightly as each piece is unique.

Material: Acacia Wood
Dimensions: 40.5 x 22.8 x 6 cm
Care Instructions: This product is not dishwasher safe. Hand wipe only.