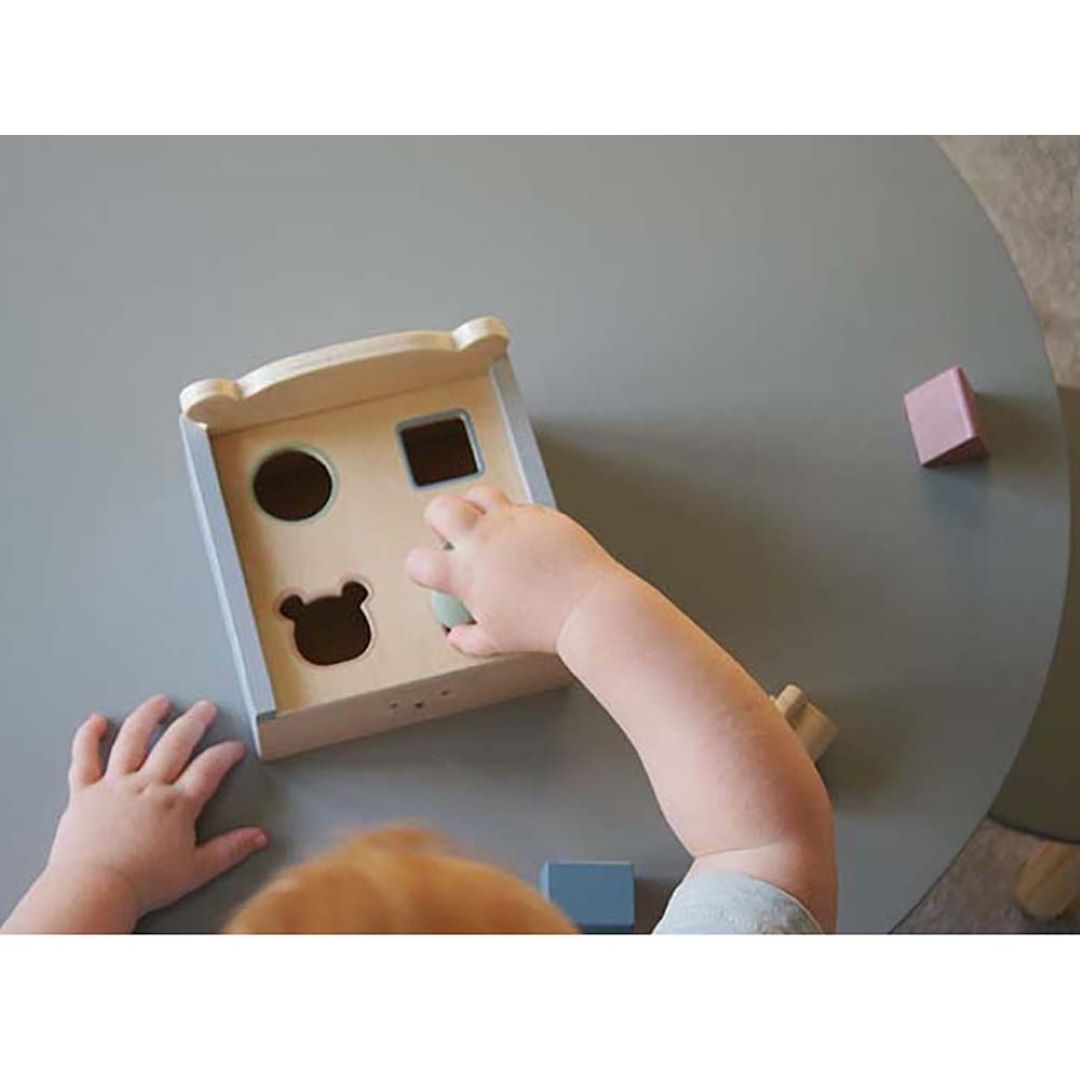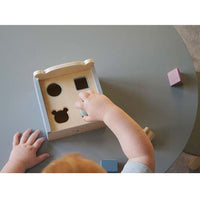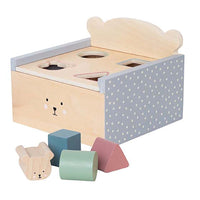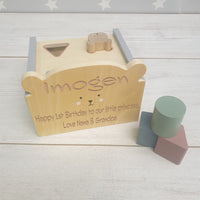 Wooden Teddy Shape Sorter Box
Fun shape sorting box that is perfect for small children to figure out. Personalise for an extra special gift.
Shape sorting boxes help children to train their fine motor skills and learn the difference between different shapes and colours.

Sorting box in soft colours. The shape sorting box contains a removable cover and four different shapes - triangle, teddy, cube and cylinder in four different colours to fit into the different holes.
With this box, your child learns that there are both different colours and shapes. A fun toy where your child is able to practise fine motor skills and the coordination between hand and eye.

PRLOJAC2518
PRLOJAC2518
SKJAC2518
Made from sustainable wood and painted in non toxic colours.

Product Dimensions: 14 x 13 x 10 cm

CE Marked. Suitable for 18 months +