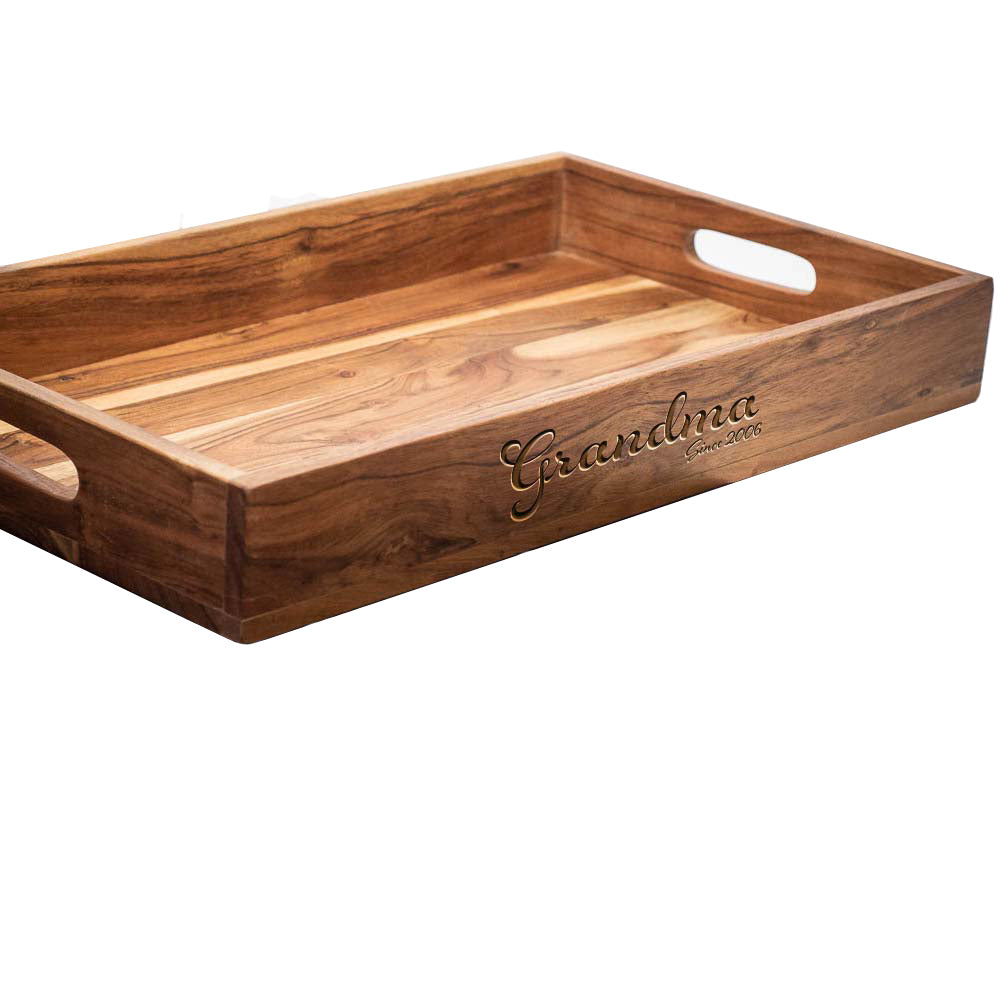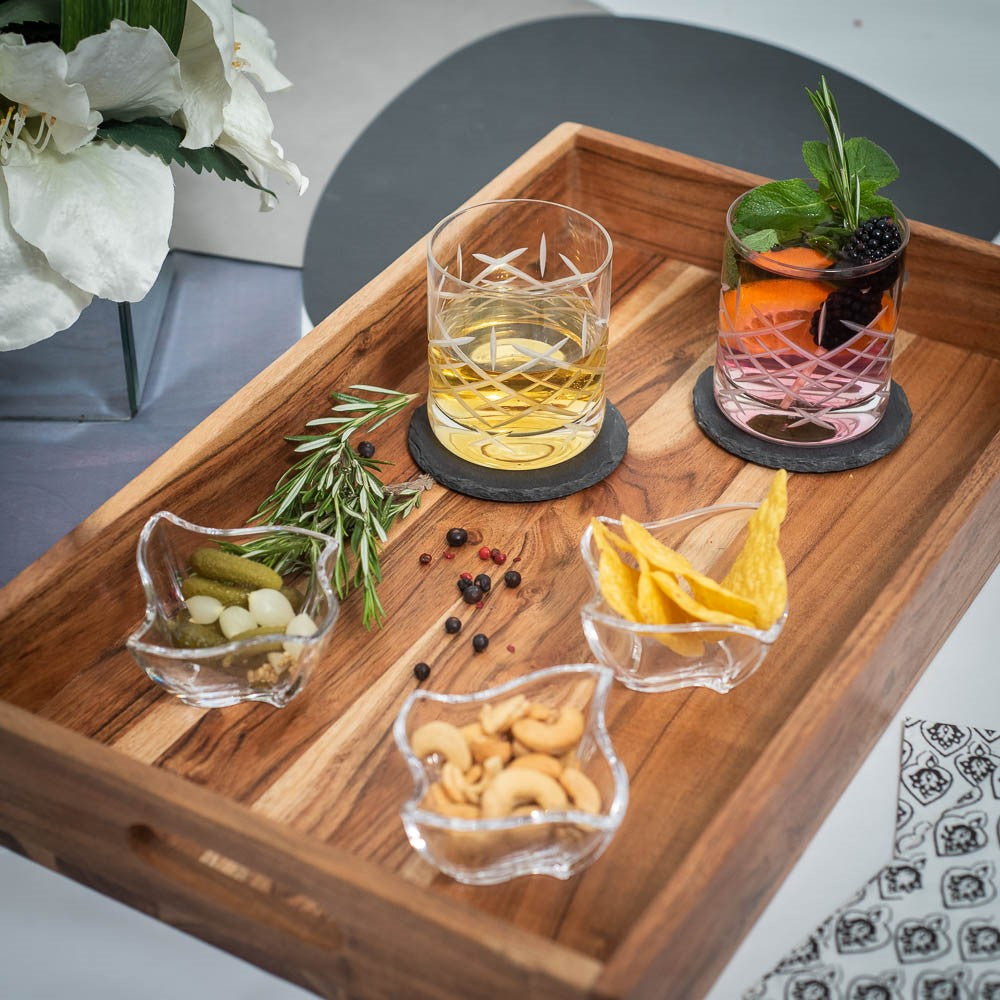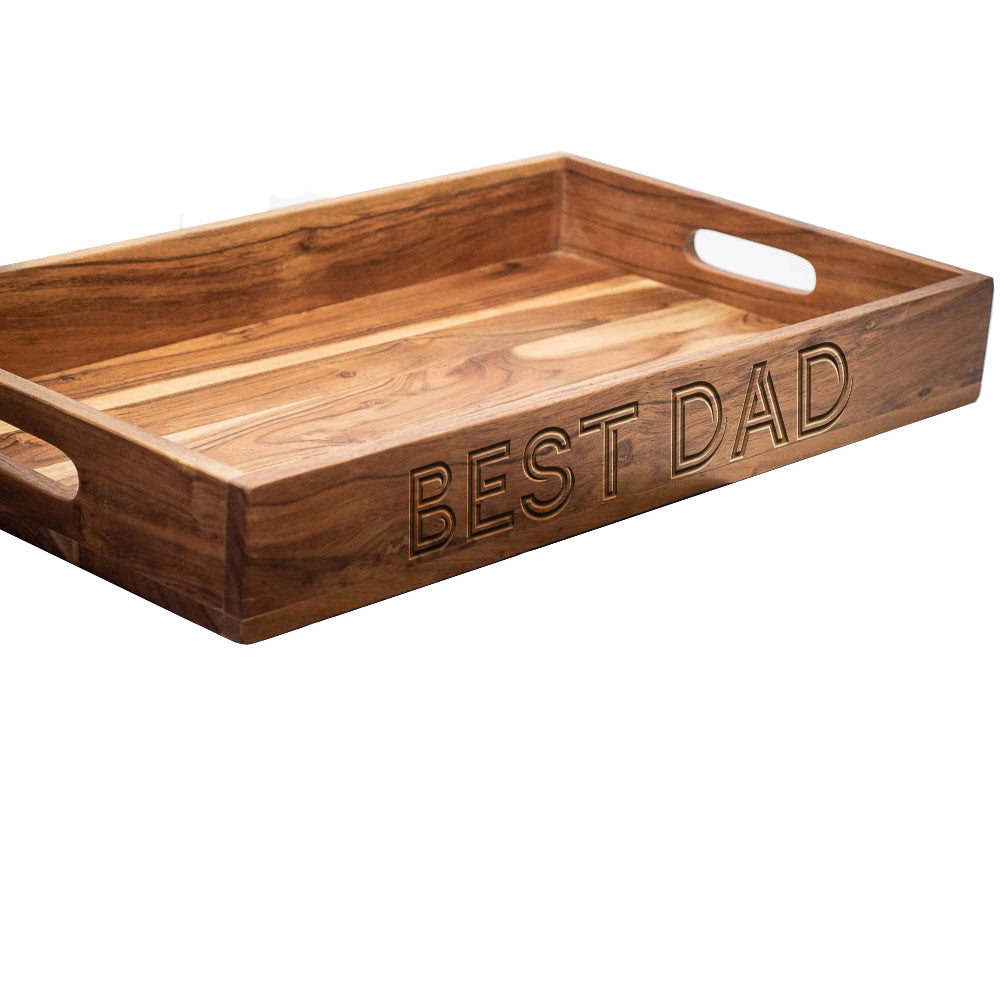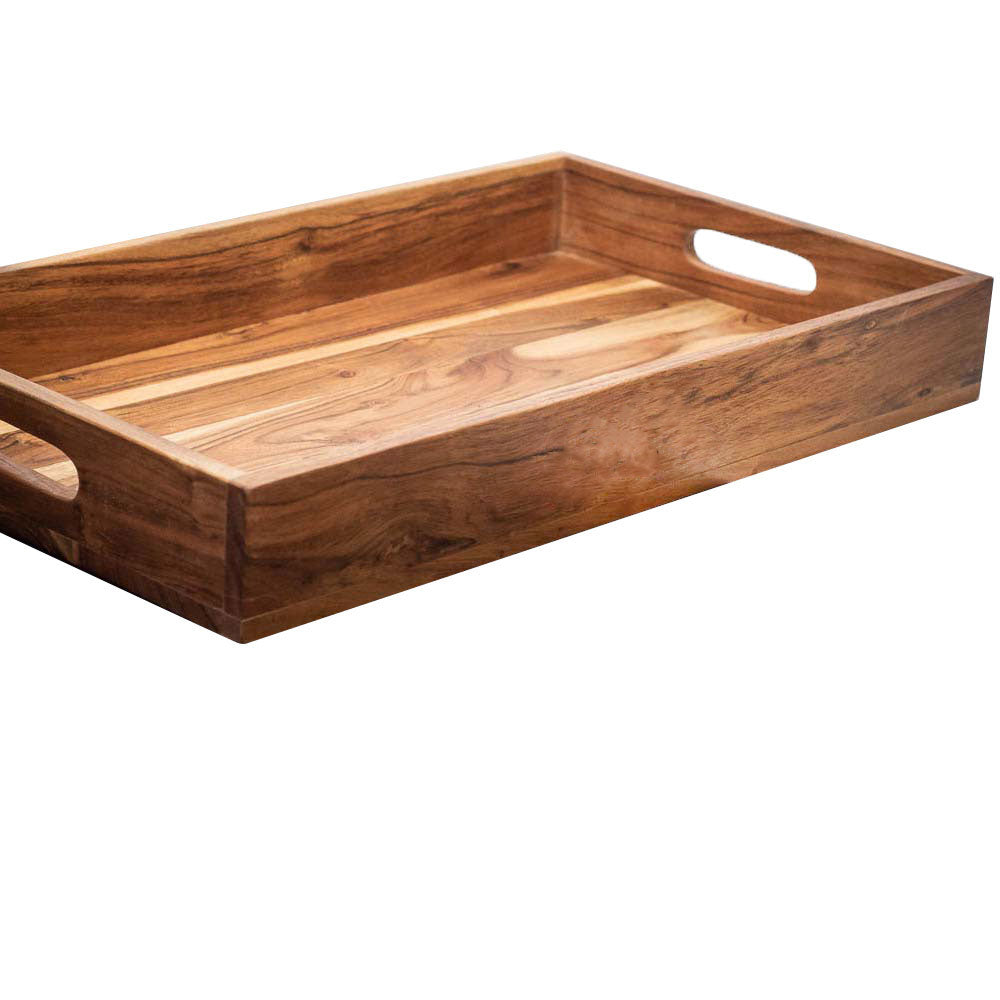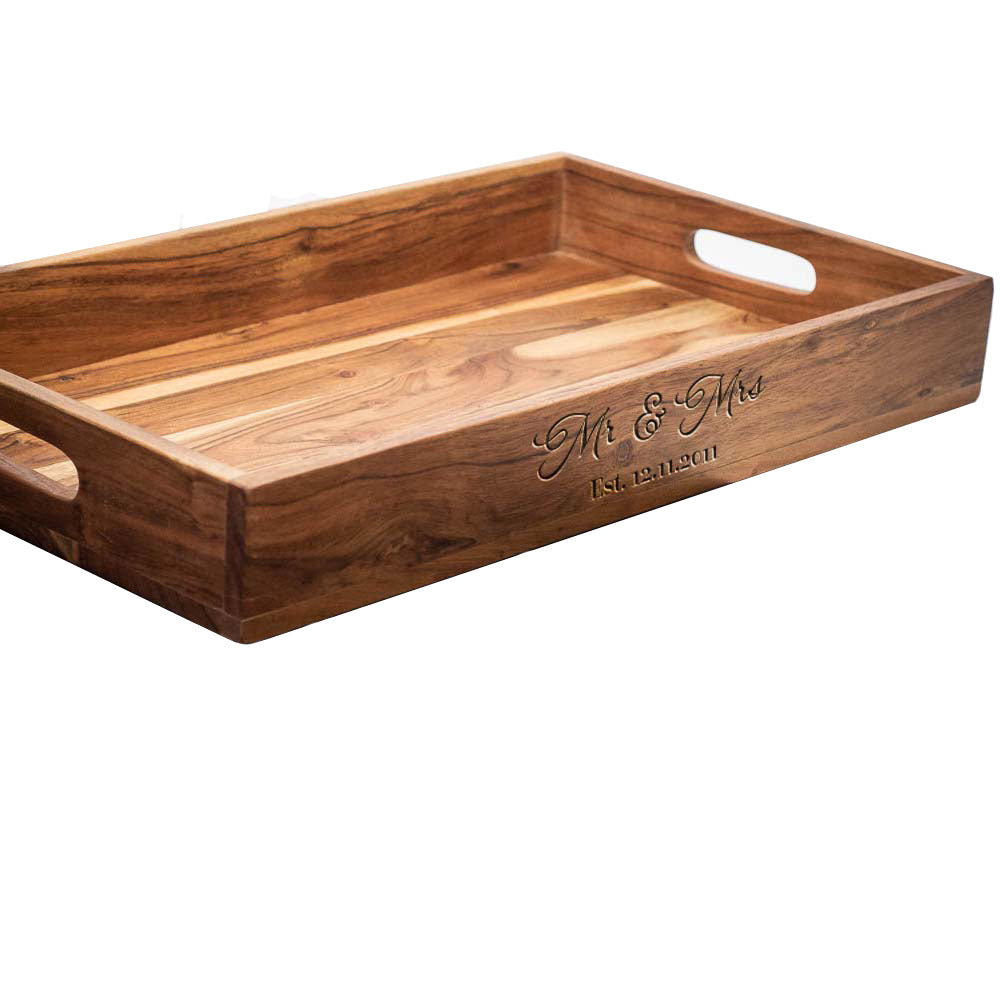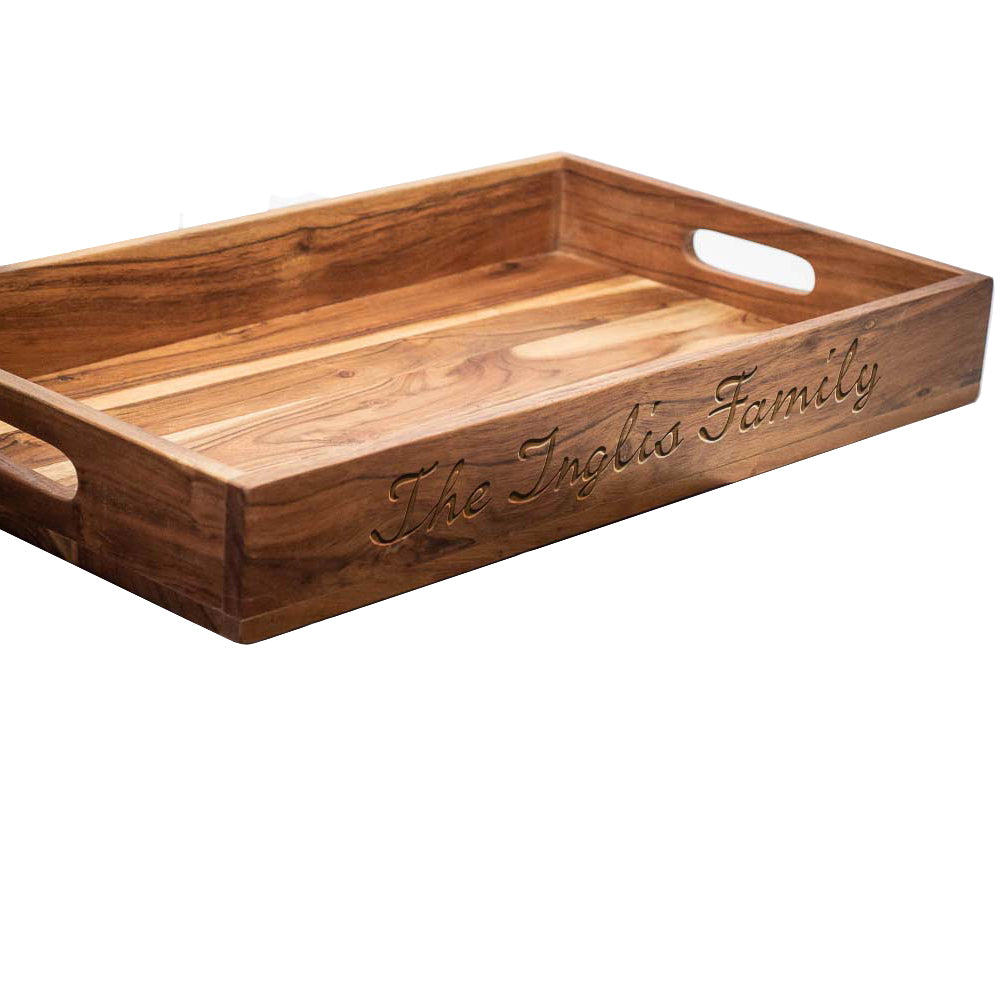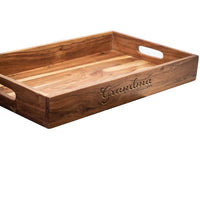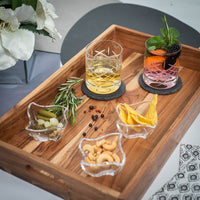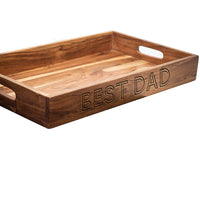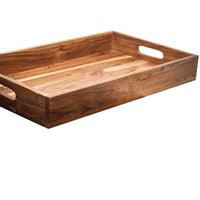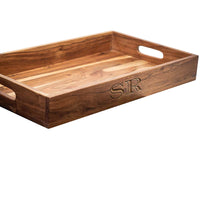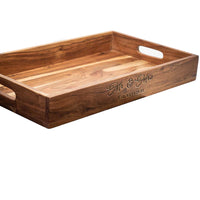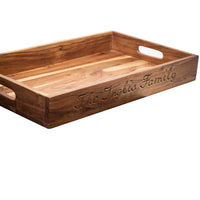 Large personalised wooden serving tray with integrated handles. Serve food and drinks in style or just add a touch of elegance to any room. Add personalisation for a perfect gift.
Combining true stylish form with function, the Henning Wooden Serving Tray adds a practical and chic touch of elegance to any room. Not just a stylish way of carrying food and drinks from the kitchen to the dining room, the Henning Wooden Tray will make a great centrepiece in any kitchen or bar setting, or on a table or sideboard as a display. Perfect for serving up coffee, tea, wine or canapés to guests, or even just enjoying breakfast in bed!
The spacious Henning Wooden Tray makes an ideal wedding, housewarming, engagement or birthday gift, or a practical and elegant addition to your own kitchen table.
PRHWTT012-S2
PRHWTT012-S10
PRHWTT012-C8
PRHWTT012-F2
PRHWTT012-S11
SKWD012
The Henning Wooden Tray is made from responsibly sourced Acacia Wood. We love that the grain in each individual tray is completely different, making each one even more unique.

The large integrated handles make the tray feel secure and solid when carrying food and drink.

The colour and grain of the wood can vary slightly as each piece is unique.

Material: Acacia Wood
Dimensions: 50 x 30 x 6.5 cm
Care Instructions: This product is not dishwasher safe. Hand wipe only.